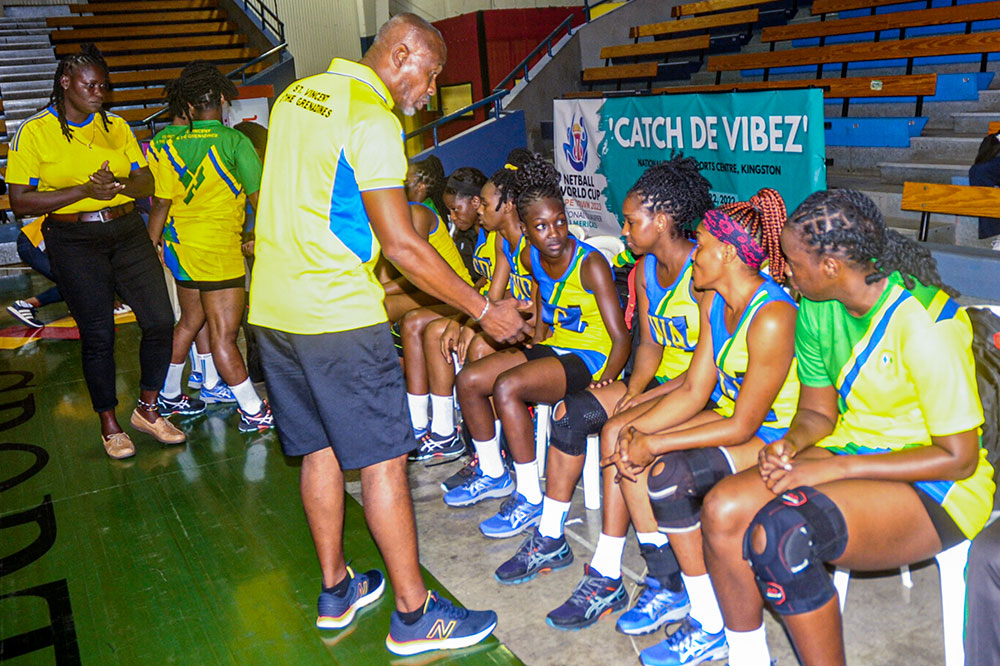 Thirty-one net ballers called up for training for overseas tournaments
The St Vincent and the Grenadines Netball Association (SVGNA) has called up 31 players for training ahead of this country's participation in two major overseas Netball tournaments this year.
They are the Central America and Caribbean Games in El Salvador in July, and the OECS Invitational Netball Series in Antigua, in November.
Preparation which began yesterday, January 23, involves an initial period of six weeks of strength and conditioning training. This would take place under the watchful eyes of head coach, Godfrey Harry assisted by other members of the coaching committee.
At a meeting last Saturday, January 21, at the Kingstown Netball Centre involving the invited players, both the SVGNA president, Natasha Baptiste and the head coach made it clear to the players that there is no national team at present.
Baptiste cautioned the players about their responsibility as adults and members of the national training squad, noting that she would not support sending any team to a tournament just for the sake of having a team participate.
She pointed out that the performance of 'Vincy Jewels' in Jamaica last October has placed the country on a good footing, and any time a national team in any age group participates in a tournament, a high level of performance will be expected.
As a result of a number of factors, St. Vincent and the Grenadines will not be competing at the regional Under-16 netball tournament this year.
"There is so much more that needs to be done to ensure that we continue to climb the ladder which will secure us places at Commonwealth Games and World Youth Cup.
" We will defend our OECS International Netball Series Championship title and we also look forward to competing at the Central American and Caribbean (CAC) Games in El Salvador in July," Baptiste had stated in her New Year's message to the SVGNA membership.
Also addressing the players was ace goal shooter and former national player, Skiddy Francis-Crick, who told the players that they have to take responsibility for their development by allocating time every morning to carry out a few basic drills.
She shared with them about her shooting drills every morning and evening, in addition to attending national and/or club training.
Plans are being formulated for the selection of a National Under-16 squad as part of the developmental programme put forward by the SVGNA president who said "We must invest in the future of the game by developing the young talents in the country and creating opportunities for advancement not just in the sport but holistically."
Members of the senior national training squad were cautioned about punctuality, respect for each other and coaches, and were also warned about participating in tournaments other than the national tournaments for their clubs, as the problems encountered in the past will not be tolerated.