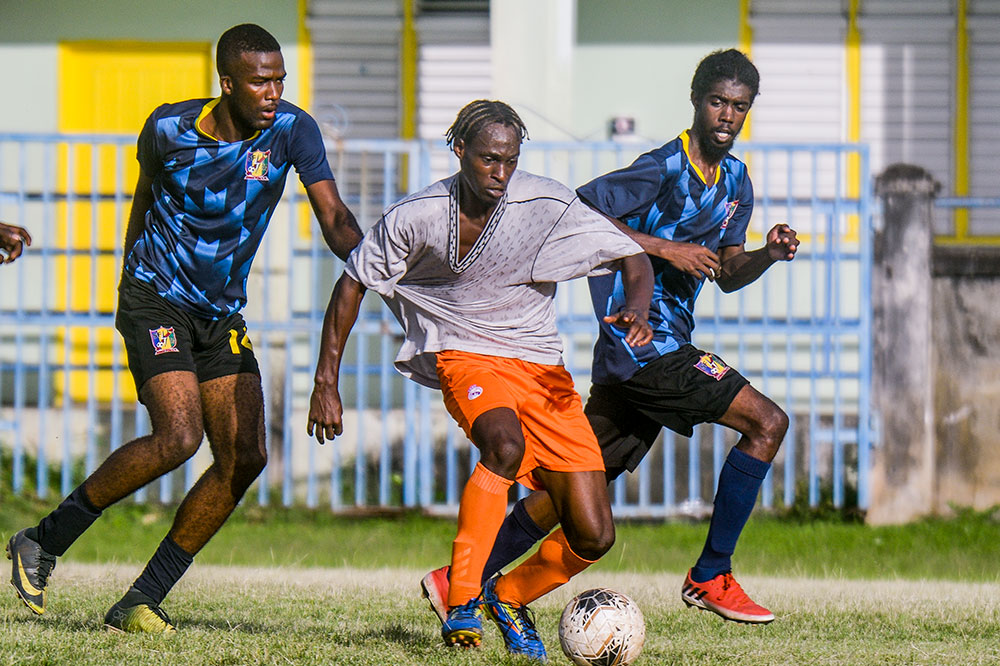 Tight races in SVGFF's National Club Championships
All three senior male divisions of the National Club Championships administered by the St Vincent and the Grenadines Football Federation (SVGFF), show tight races en route to the respective titles.
In the Premier Division, Hope International remains at the top on 17 points, and is the only unit that is unbeaten. Je Belle – 13 points lies in second place, ahead of Layou, BESCO and Pastures, all on 11 points.
Sion Hill follows on 10 points, with North Leeward Predators on nine points.
Meanwhile, Awesome sits on seven points, so too does Avenues. Largo Height is at the bottom of the table on six points.
All clubs, except Avenues, have played seven matches. Avenues has completed their eight matches in the first round.
In the First Division, leading the pack is SV United on 18 points from seven matches, with Sparta trailing on 17 points from eight matches. Next is Camdonia- Chelsea on 16 points from eight matches and Richmond Hill – 14 points from eight matches.
Bequia United on 12 points, is ahead of Volcanoes on 11 points, with Glenside Ball Blazers on 10 points.
Parkside Rollers are next on nine points; Owia United is positioned ninth on seven points, while Greiggs is tenth on four points, as is eleventh place- Richland Park Pride and Joy.
The table is completed with QCESCO Titans on two points from eight matches. The other clubs have played seven matches thus far. Clubs in this division play 11 matches.
And, in the Second Division, Rocksdale has 21 points, occupying the top position, but is closely chased by Brownstown on 20 points and RSVG Police on 19 points.
Next is 1998 Hillside Rollers – 17 points, Strike Force- 17 points, Green Hill – 15 points and DESCO – 14 points. All top seven clubs in the division, have two matches in hand.
Sharpes 9, with three matches in hand, is on 11 points, one -point less than K &R Strikers.
The Second Division table is completed by Sharpes FC- 5 points, Hill View- 2 points and Toni Stores Jugglers-no point.