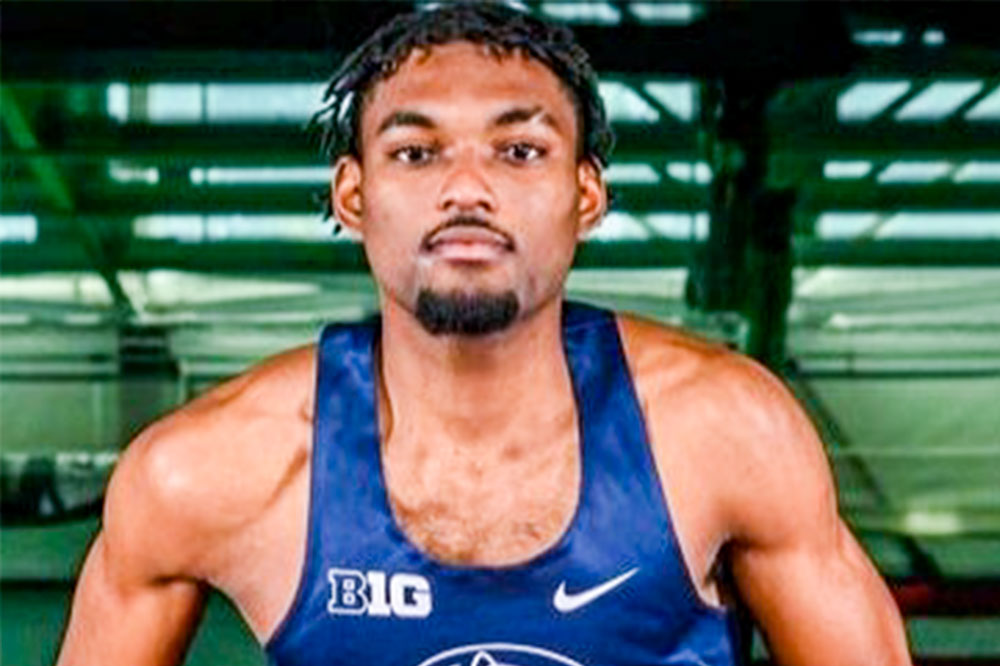 Roban and Welcome establish National Indoor records
It was a good outing last weekend for Track and Field athletes, Handal Roban and Mikeisha Welcome, as they made their mark on meets in the USA.
Roban added a new dimension to his fledging career, by winning the 1000m at the Nittany Lion Challenge, on Saturday, January 14, to set a new St Vincent and the Grenadines Indoor mark.
His winning time was 2:24.08, as he lays down the markers in his first year at the Penn State University.
Roban, 20, is also the all- time record holder of the St Vincent and the Grenadines male 800m. His record stands at 1:47.03.
Meanwhile, Welcome, the national Triple Jumper record holder, added more to her national Indoor feat, when she leapt to 13.66m at the Clemson Invite also last Saturday.
Welcome, who is a senior at the University of Georgia, after moving from the University of Oklahoma, had established a new mark of 13.56m, in 2022.
Both Roban and Welcome are slated to compete in other meets later this month.
Roban has the Hokie Invitational at Virginia Tech, his next assignment, while Welcome is set for the Martin Luther King Collegiate Invitational in New Mexico, tomorrow, January 21.
RELATED ARTICLE: Ryan is double National Under-20 record holder