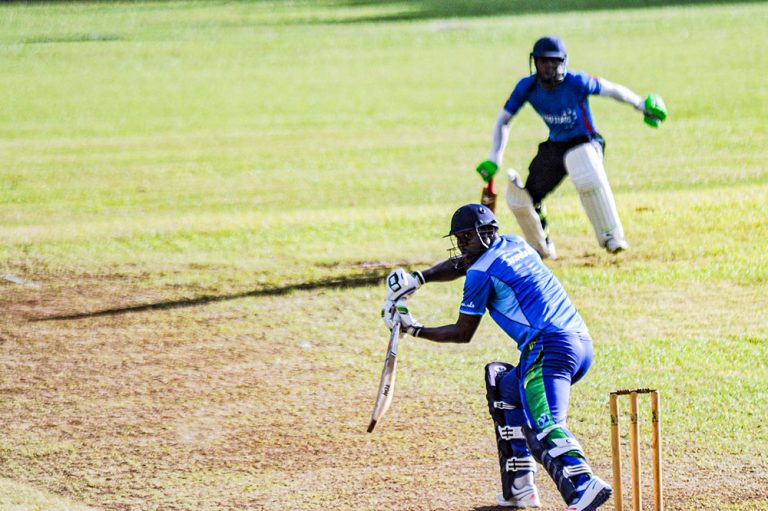 Peto Stars wins North Leeward Jules Anthony title
Peto Stars won the VINLEC sponsored 2022 North Leeward/Jules Anthony Twenty/20 cricket tournament last Sunday, January 15, 2023 at the Cumberland Playing Field, defeating Rose Hall Future Legends by five wickets.
Having won the toss, Peto Stars sent Rose Hall Future Legends to take first knock on a wicket historically known since its construction for being unpredictable. Despite losing an early wicket with the score on 8, Rose Hall took charge and by the ninth over, were 68 before losing their second wicket.
Dean Browne and Renwick Williams at the wicket stitched together a 60-run second wicket partnership in record time, before Williams was bowled by Ojay Mathews for 34.
From there things went downhill as Peto Stars' slow bowlers took pace off the ball, causing the run flow to dry up. Wickets fell at 8, 68, 75, 87, 90, 93, 95, 107, 109, and 114 all out in 19 overs.
Top-scoring for Rose Hall was Dean Browne who made 40, Renwick Williams 34, and Winston Samuel 10.
Bowling for Peto Stars, Allison Samuel took 4 for 11 and Dillon Douglas 2 for 31, while Nigel Small, Ojay Mathews, and Shaman Hooper took a wicket each. Extras contributed 10.
Chasing a target of 115 for the title, Peto Stars reached 115 for 5 in 14.2 overs.
The victory was led by Otis Mathews who made 41 not out. Skipper, Shaman Hooper contributed 21, and Vidal Edwards contributed 14.
Bowling for Rose Hall, Winston Samuel took 2 for 15; Dean Browne 1 for 26; Rajiv Roberts 1 for 31, and Benniton Stapleton 1 for 34, with extras tailing 19 as Peto Stars won by 5 wickets and lifted the North Leeward T/20 title.