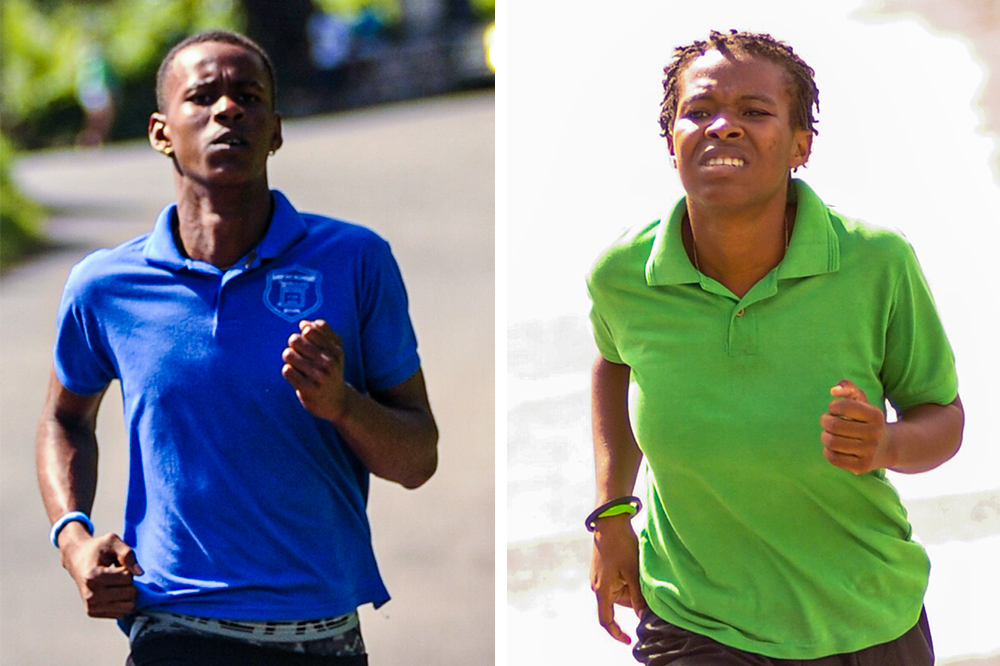 Green, Blue House take titles in Sandy Bay Secondary School road relay
Green house and Blue house won the Girls and Boys division titles respectively, when the Sandy Bay Secondary School held its 2023 road relay last Friday, January 13, 2023.
In the Girls division, Green House crossed the finish line in a time of 44 minutes 39.42 seconds; Blue House came in second in 47 minutes 12.59 seconds; and crossing in third place was Red House in 50 minutes, 59.58 seconds.
In the Boys division Blue House came up trumps as they crossed the finish line first in a time of 31 minutes 59.96 seconds; Red House was second in 34 minutes 13.25 seconds; and in third place was Green House in a time of 30 minutes 1.51 seconds.
Commencing at Langley Park and ending at the London Playing Field, the race was competed over six legs of varying lengths for the boys and girls teams from the three houses.
Despite a few hiccups which pushed the start from 9:30 a.m. to 10:30 a.m., the competing students gave a good account of themselves as they ran through the communities of Magum, Overland, and past the two Bailey bridge river crossing projects at Overland and Noel rivers.