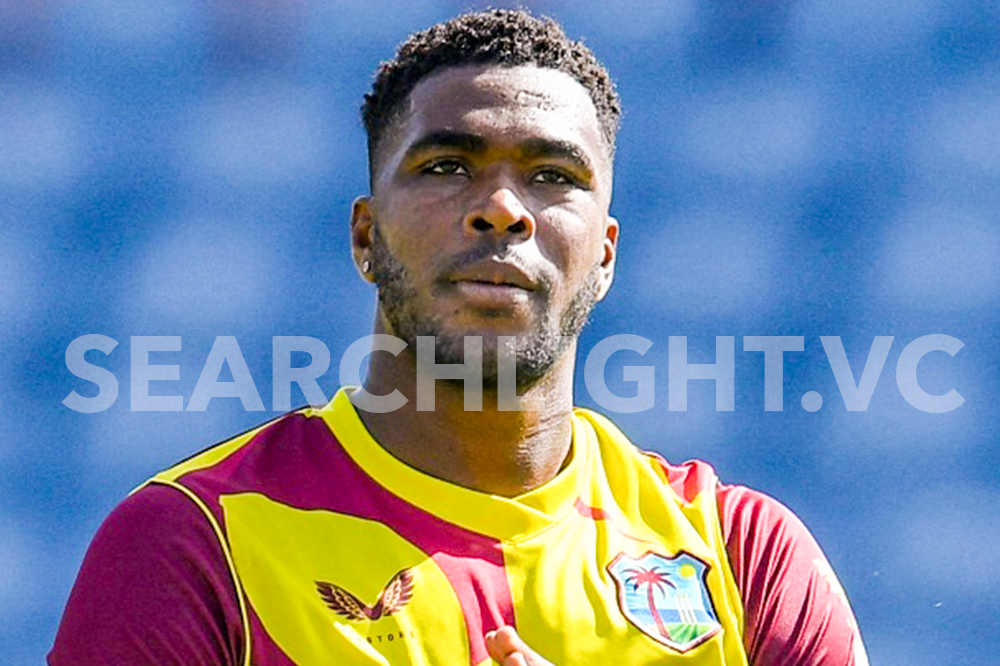 Mc Coy ruled out of South Africa T/20
The staccato career path of Vincentian fast bowler, Obed Mc Coy has continued with him being ruled out of the South Africa T/20 championships, set to bowl off later this month.
Mc Coy, who turned 26 last Wednesday, January 4, was bought by the Paarl Royals at US$187,500.
However, an injury has led to him having to forgo the inaugural T/20 league.
Mc Coy's latest misfortune adds to the list of contractual arrangements that he was also forced to forego.
Dating back to 2016, Mc Coy was part of the West Indies Under-19 team at the Youth World Cup in Bangladesh, but a laceration on the webbing of his left hand early in the tour ended his participation.
Prior to his unavailability for the South Africa (SA) 2023, Mc Coy pulled out of the Abu Dhabi T/10, staged last November/ December.
The left -handed Mc Coy had to withdraw from the World T/20 in 2021 in the United Arab Emirates and Oman, after featuring in one match.
Another injury in January last year caused him not to be part of the Fortune Barishal team in the Bangladesh Premier League(BPL).
However, McCoy recovered and made his debut in the Indian Premier League, representing the Rajasthan Royals.
He impressed, collecting 11 wickets from his seven matches off a mere 9.17 overs.
Retained by the Rajasthan Royals for the 2023 edition, it may be touch and go if Mc Coy will be able to fulfil his contractual obligations with the RR franchise.
However, in between his setbacks from injury, Mc Coy enjoyed his best run in international cricket last year.
Following his success in the IPL, he picked up his career-best figures of 6 for 17 for West Indies against India in the second Twenty/20 International at Warner Park, St Kitts.
In the process, the then 25 -year-old erased the West Indies previous best of 5/15 set by Keemo Paul in the West Indies versus Bangladesh game in December, 2018.
Mc Coy also became the first West Indies bowler to take six wickets in T/20Is, as well as the first to get a five- wicket haul versus India in T/20Is.
Thus, Mc Coy has tallied 38 wickets in T/20 Internationals from 27 matches, since making his debut in 2019 .
In his two One Day Internationals (ODIs) played in 2018, Mc Coy took four wickets.
For his exploits in 2022, he was named by the St Vincent and the Grenadines Cricket Association Inc., as their International Cricketer of the Year.