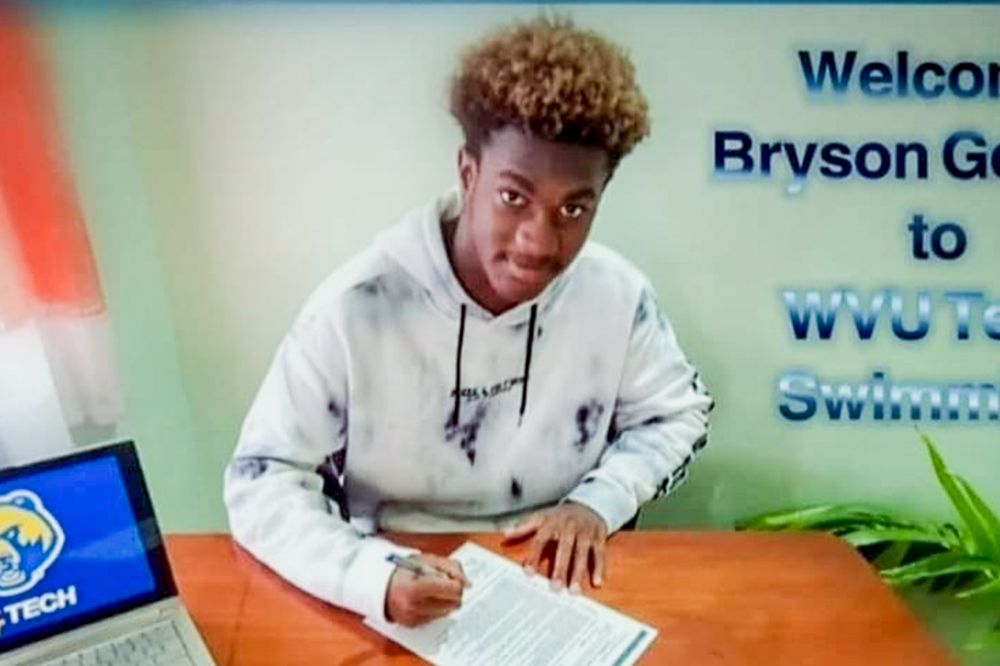 National Swimmer gains scholarship to US University
Many years of hard work and dedication to swimming and his academics has paid off for Bryson George.
This week George officially committed to West Virginia University Institute of Technology to continue his academic and swimming careers. He has been granted a scholarship by the university to pursue studies towards a Bachelor's degree in Civil Engineering while being a team member of the WVU Tech Golden Bears Swim Team.
The achievement is significant and not to be underestimated as data indicates that of the roughly 146,000 high school boys involved in swimming each year, only 6.9% go on to swim at the collegiate/university level.
George is currently a student at the St Vincent and the Grenadines Community College doing Unit 2 CAPE subjects of Pure Math, Physics and Geography. He has represented St Vincent and the Grenadines and his swim club- Black Sand Swim Squad- on numerous occasions at the local, regional and international levels.
His coach of many years, Kyle Dougan expressed his joy and satisfaction and said he was "Absolutely delighted for Bryson and his achievements. His dedication to school and swimming has paid off handsomely.
"Gaining a scholarship is a gold medal achievement and I am sure he will continue to represent St Vincent, Black Sands and now West Virginia Tech with continued passion, dedication and hard work."
George departs St Vincent and the Grenadines in August to enrol for the Fall of 2023. He hopes to be a good ambassador for his country while studying.