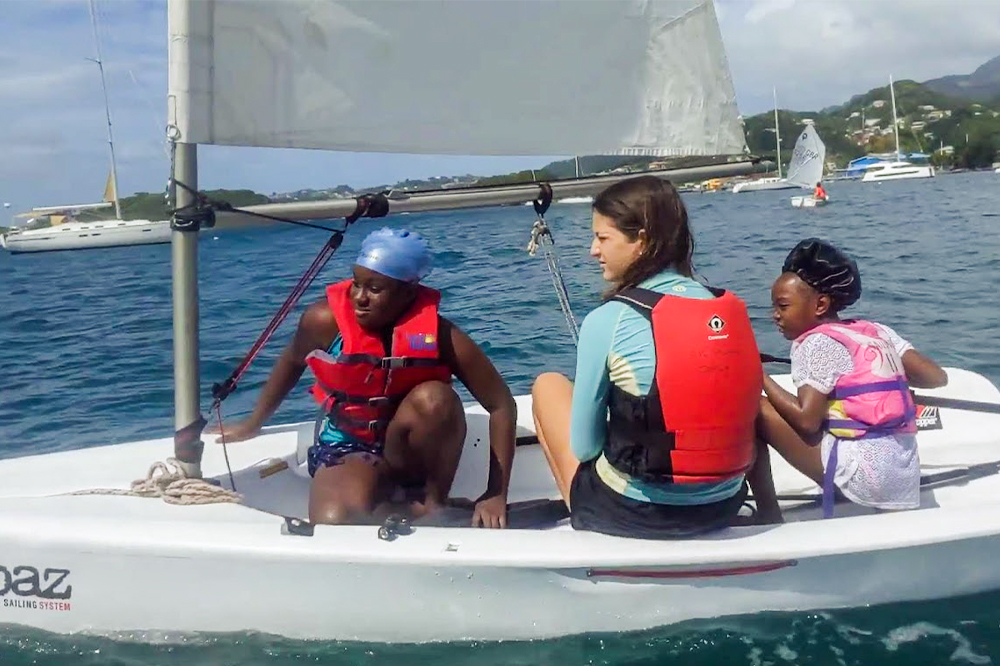 Eight introduced to the sport of Sailing
Eight young people from the  Calliaqua area took the opportunity to try the sport of Sailing during their Christmas break.
Over a period of two days, December 28-29, 2022, the eight were taken through the basic routines of Sailing, under the  guidance of members of the Vincy Sailing Club.
Those who had the privilege to get their first taste of Sailing were Chevorn Alexander, Maxine Walters, Tavia Martin, Ashylo Mc Kree, Chelsea Cumberbatch, Kyandra Ashton, La Shanda Harry and Summer Joseph.
The coaching team comprised Shamesh Joseph, Rohanna Warren, Zyhon Wilkes, Tegan Deane, Kai Marks- Dasent, Scarlett Hadley, Logan Banfield and Gabe Orritt.
The training took place between Blue Lagoon and the Calliaqua Bay. On the second day, the fleet ended the camp with a fun sail to Young Island beach.
At the end of the two -day camp, all eight participants received certificates of attendance.
Buoyed by their exploits, a few of the young enthusiasts expressed an interest in taking the next steps in the sport, by being enrolled in the St Vincent and the Grenadines Sailing Association's Learn to Sail programme.