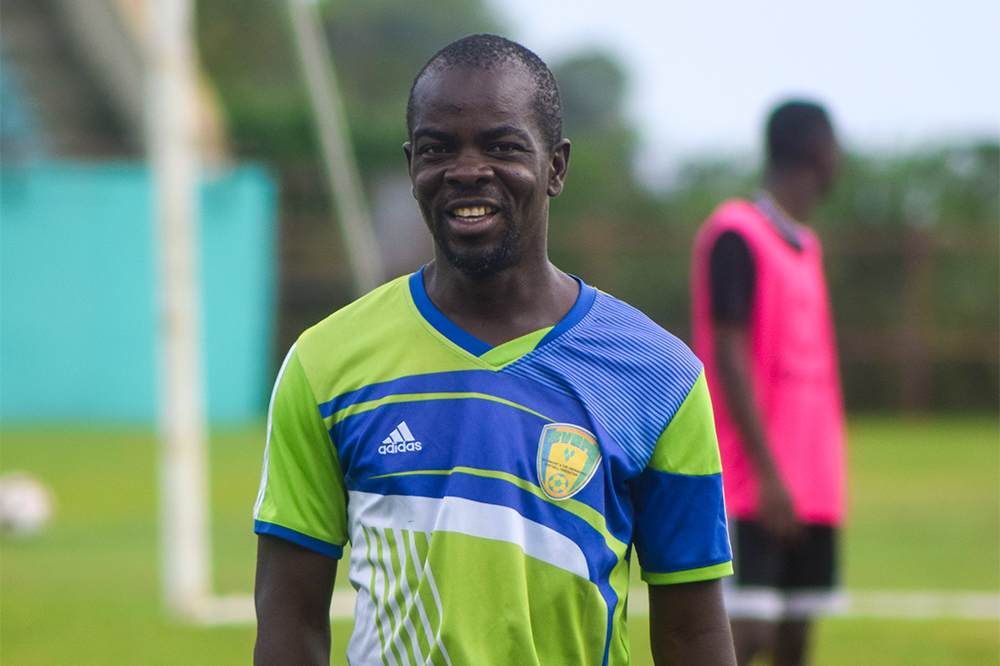 'The country was not ready for my style' – Kendale Mercury
Former Senior Men's Head Coach of the St Vincent and the Grenadines Football team, Kendale Mercury, believes that the country was not ready for his style of leadership and coaching.
Mercury made that bold assessment in an interview with SEARCHLIGHT, last Tuesday, January 3,2023 one day after his four -year contract with the St Vincent and the Grenadines Football Federation (SVGFF) officially ended.
Mercury said that many persons, for lack of knowledge of the modern -day game, were always critical of him, his way of doing things and some of the demands he made.
"Most people are way behind, some of the things (that I tried to implement) were like a shock to some people… The number of hours that players have to put in to get to that level… the amount of interest that executive arm have to put into the players," Mercury recounted.
However, he is glad that many of them have come full circle and are realizing what is needed to succeed in the sport.
"Now for things that I tried to implement at the time, they didn't bite. You are now hearing that Fifa is trying to do this, Concacaf is trying to do this…these are some of the same things that were thrown out to them way back, but I am happy to hear that some things are now being tried."
Mercury said that he beseeched his employers to get involved in data collection and other things geared towards staying relevant; however they did not see the wisdom in such investments.
Assessing his output over the four -year period, Mercury said, " it was a roller coaster journey, sometimes it was up and sometimes down".
He said because of the coronavirus pandemic he only had 19 months in total actually coaching with the senior men's team.
Hence, he thought his achievements were affected by the limited face to face interactions with the team.
Among the draw backs he identified, was not been able to embellish the players' technical abilities to a more satisfactory level.
" To be honest, I wasn't able to] improve the players' technical abilities. There were improvements but not significantly, especially among the seasoned players, but what I can say for some of the younger players, they would have made some strides technically, " the former head coach revealed.
However, he thought that most of his charges bought into the idea of being physically fit, " for me, this was one of my biggest takeaways from my stint".
Mercury underscored the mutual trust developed between him and the players.
" I was able to get the players to buy into the philosophy and they slowly understood what was needed of them…
"We grew to the point that they would discuss their personal life and struggles with me… In some cases, I was like the father figure in some of the players' lives."
On the field of play, Mercury's record showed under his leadership that St Vincent and the Grenadines had 10 wins, 5 draws and 12 losses, in all competitions, inclusive of international friendlies.
Looking back at his tenure, Mercury believed that had there been more direct contact time with the team, the win results would have been more favourable.