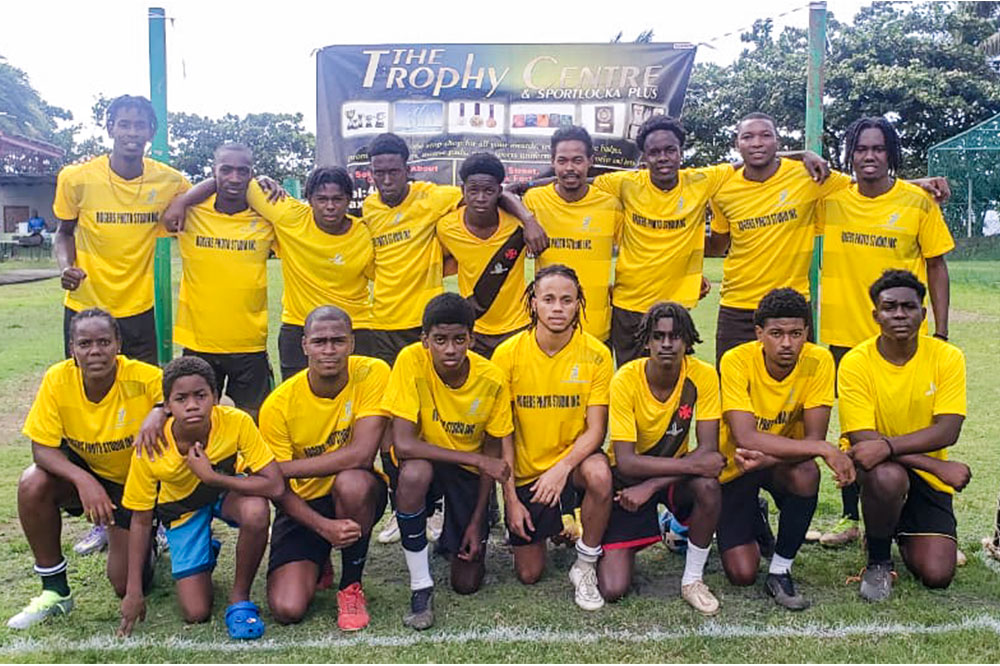 Youngsters claim Sweaterz Small Goal Football title
Youngsters prevailed over Older Boys to claim the title of Sweaterz Small Goal Football competition champions, held on Christmas Day, December 25.
Loaded with some of the country's upcoming players, Youngsters scolded their elders, and walked from the Wilf Slack Nets at the back of the Netball Complex at the Arnos Vale Playing Field, the happier of two teams.
Both teams had played to a 3-3 draw in regulation time. However, Youngsters nipped their opponents 1-0 in the penalty decider.
Last Sunday's competition was a change in format as teams were separated in two batches: Older Boys and Youngsters.
Organisers say that the new arrangements were to encourage wider participation, while engendering more camaraderie among all players.
The day culminated with all participants partaking in food and drinks.