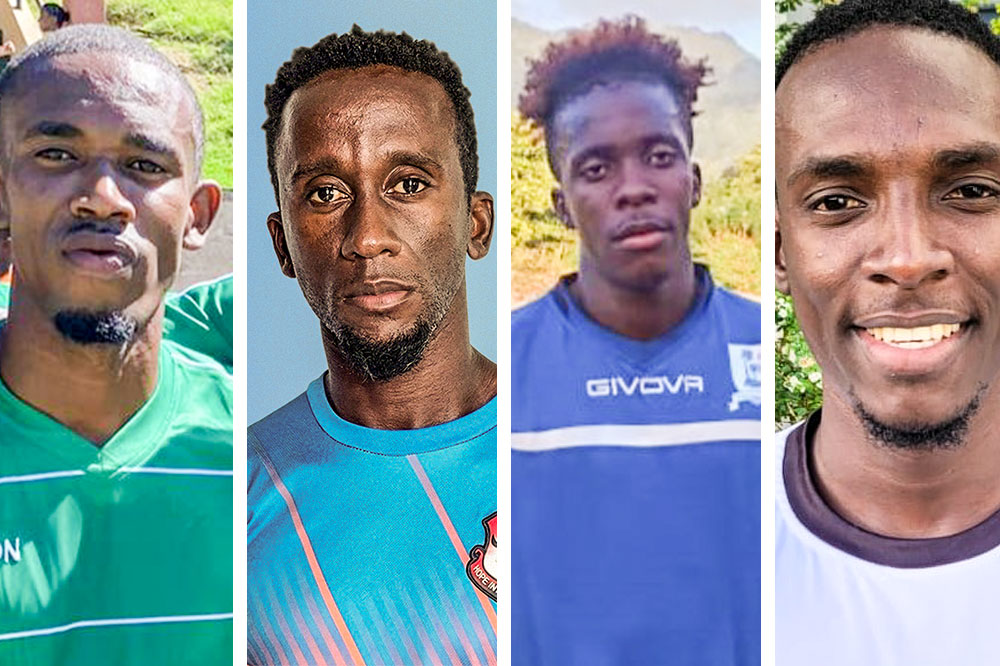 National Club Championships resume January 6
The secretariat of the St Vincent and the Grenadines Football Federation(SVGFF), under whose ambit the National Club Championships is administered, has indicated that the championships will resume on January 6, 2023, following a break for Christmas.
When the championships closed on Tuesday, December 13, the points standings showed Hope International leading the Premiership, with SV United heading up the First Division and Brownstown United, the Second Division .
After six matches, Hope International remains the lone unbeaten team in the two flight, sitting on 16 points. Hope International's points tally was accumulated from wins versus Layou, Largo Height, Sion Hill, North Leeward Predators and Awesome and draw against Je Belle.
Meanwhile, SV United has 15 points, garnered from five wins and a defeat, with Brownstown United on 19 points from eight matches. Brownstown United has registered six wins, one draw and one loss.
The leading teams in each division go into 2023, also with the leading goal scorers.
Hope International's Juma Jilkes has seven goals, while SV United's Akram Edwards is the joint leading scorer with Parkside Rollers' Malcolm Stewart; each has thus far netted 10 goals.
The leading goal scorer in the Second Division is Brownstown United's Kadeem Duncan.
Nine clubs are contesting the Premier Division, with 12 lodged in the First and Second Divisions.
The Premiership is carded to finish in April, with the First Division carded to be completed in February. The Second Division is scheduled to end in January.
The Premier Division will feature two rounds, while the First and Second Divisions will have one round of competition.
The club finishing at the bottom of the Premier Division, will be relegated to the First Division of the 2023/2024 National Club Championships. The first and second places in the First Division will be promoted to the Premier Division.
Their places will be taken by the first and second places in the Second Division. Similarly, the two teams ending at the bottom of the First Division are relegated to the Second Division, and the two last places in the Second Division will lose their statuses as Second Division entities.
Apart from the aforementioned senior men's divisions, the NCC also comprises competitions for senior and youth females, as well as male youths and a development division, namely for Premiership teams.
These competitions will get going early in 2023.