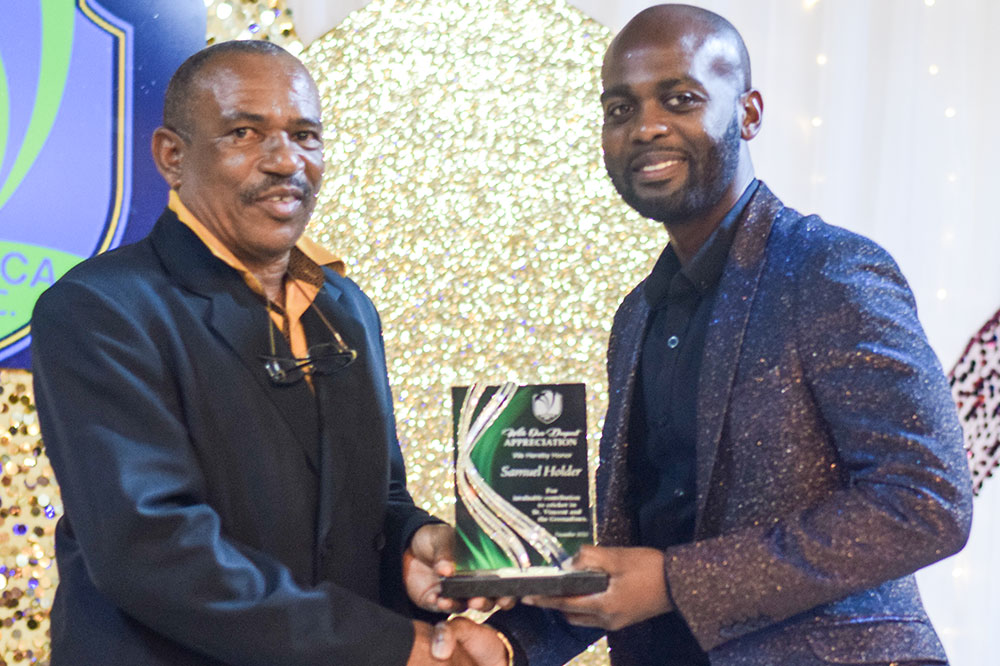 Cricket Association recognises long-standing administrator
The St Vincent and the Grenadines Cricket Association (SVGCA) Inc, has recognised long standing Cricket administrator, Samuel Holder, who has given 30 years of service to that organisation.
Holder received his plaudits when the national Cricket body held its awards and gala dinner on Tuesday, December 19, at the Spring Garden Resort.
During his three decades of administration, Holder has been the honorary secretary of the SVGCA Inc for most of that period.
Holder, undoubtedly, is the longest serving team manager of any sport here in St Vincent and the Grenadines (SVG).
He has performed uninterrupted managerial duties for the St Vincent and the Grenadines Under-15 Cricket team, from 1996 to the present.
Additionally, Holder had an eight -year stint as manager of the Windward Islands Under-15 outfit to the regional tournaments from 2006 to 2013, as well as manager of the Windwards Under-17 unit from 2013 to 2022.
He was also manager of the Windwards Under-17 team to the Gas Company competition, staged inTrinidad and Tobago from 2006 to 2012.
But it was not all administration for Holder, he rated himself as an off-spinner and has represented Gomea Bombers, Weekes United and Unique Warriors in local Cricket competitions from 1984 to 2019.