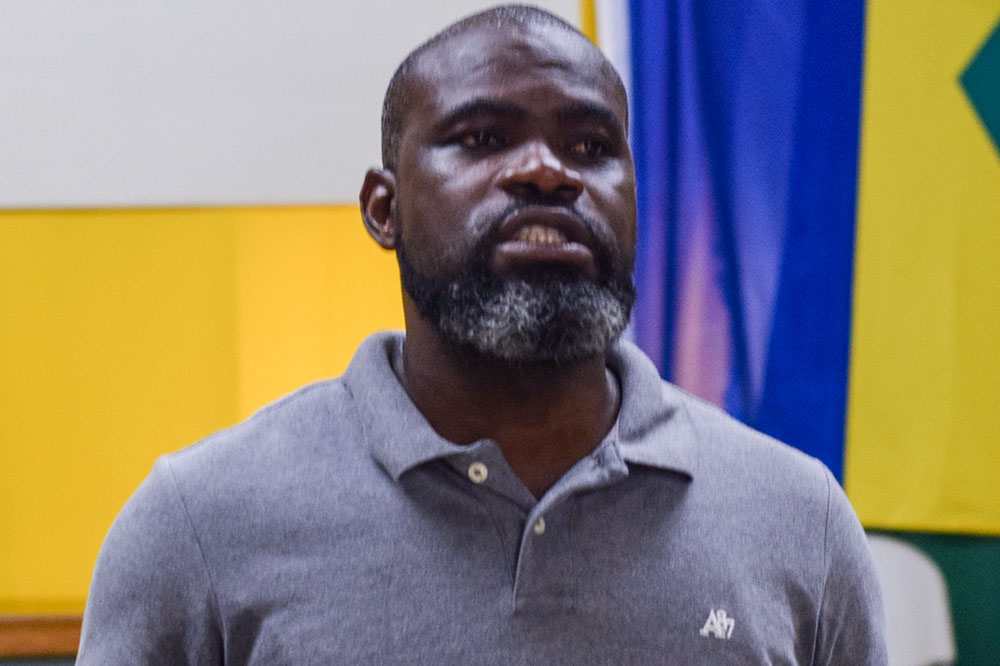 Basketball Association president laments state of affairs
The regular resignations of executive members, non-compliance with matters pertaining to membership ratification, as well as not being able to host a National Basketball Championship for the past three years, are not sitting well with president of the St Vincent and the Grenadines Basketball Federation(SVGBF), Rohan Providence.
His lamentations were voiced at a general meeting held at the XPert Computer conference room on December 19, 2022, when Providence admitted candidly :" We are not standing pretty as a Federation."
Providence's comments were a direct response to the poor attendance at the meeting, at which only a handful of affiliates showed up.
The general meeting was specifically called to ratify the membership of the SVGBF.
A concerned Providence commented: " We have been calling meetings sadly (but) which is the stark reality we are being faced with… with all the enthusiasts and Basketball supporters that we have in St Vincent and the Grenadines and with all the academies and teams that we have and clubs… When we do call these meetings what we have before us is poor attendance for one reason or another."
Underscoring the importance of getting the membership of the SVGBF ratified, Providence said, " we have made several calls to everyone be ratified with the Federation, re-register, pay up your dues, get your assistance, get your support, let us get our support so that we can share that support to you."
Continuing his plea for affiliates to co-operate and show greater support and interest for the sport, Providence added "This does not bode well for Basketball in any form, shape or fashion because you cannot have a sport which is an active sport where you don't have active participants".
Pointing to the need to get their house in order,Providence said "We na have a mauby shop business…this is a serious sport,".
Moreover, Providence added that getting the SVGBF on a sounder footing is imperative as they have to satisfy the Activity Index as stipulated by the St Vincent and the Grenadines Olympic Committee (SVGOC).
" In order to maintain our membership with our parent body, with our funding body, and with the sports controlling arm in St Vincent ( and the Grenadines), we pay our dues, we provide the necessary information but our membership or lack thereof has not done what is needed. We need to do this," Providence petitioned his affiliates.
Expounding on the gravity of the state of Basketball in St Vincent and the Grenadines, Providence called on affiliates to avoid being suspended by the SVGOC, for non -activity.
Elected in 2019 to steer the organisation's administrative process, Providence had to navigate some personnel turbulences.
" It has been a challenging period thus far for the SVG Basketball Federation…The executive has been seeing changes from the start, from 2019 to present day. We've seen some changes where we had persons leaving the executive for one reason or the other," Providence pointed out.
At the general meeting, Providence revealed that three executive members had handed in their resignations. However, he assured that the vacant positions will be filled.
Elections for a new executive of the SVGBF are due in 2023.