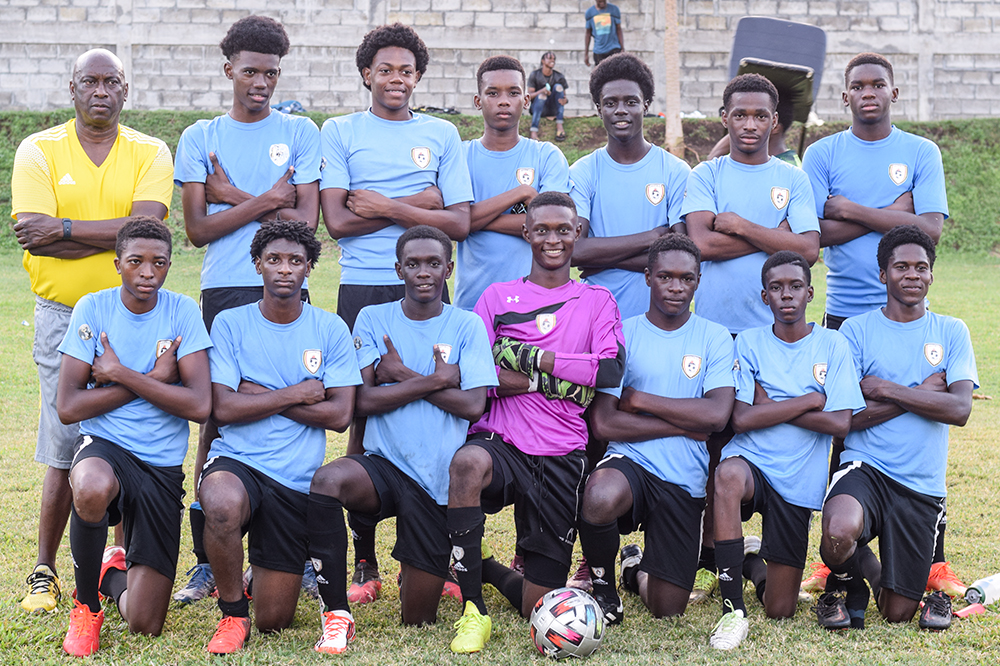 Volcanoes nip Zonal Under-17 football title
A well taken goal midway in the second half from the boot of Delano Benjamin was all it needed to give Volcanoes a one-nil win over Je Belle in the final of the Zonal Under-17 championships, last Saturday, December 17.
The venue for Volcanoes' moment of triumph was the Brighton Playing Field.
In a hotly contested game that was a protracted hang over from the zonal play-offs, Volcanoes and Je Belle got the right to contest last Saturday's final, as both had disposed of their respective opponents in the semifinals, played last Thursday, December, 15 at the same venue.
Volcanoes defeated SV United while Je Belle ousted System Three.
System Three went on take the third spot, with a 2-0 triumph over SV United in the play-off that match which preceded Saturday's final.
The zonal competition was a precursor to the current National Club Championships.