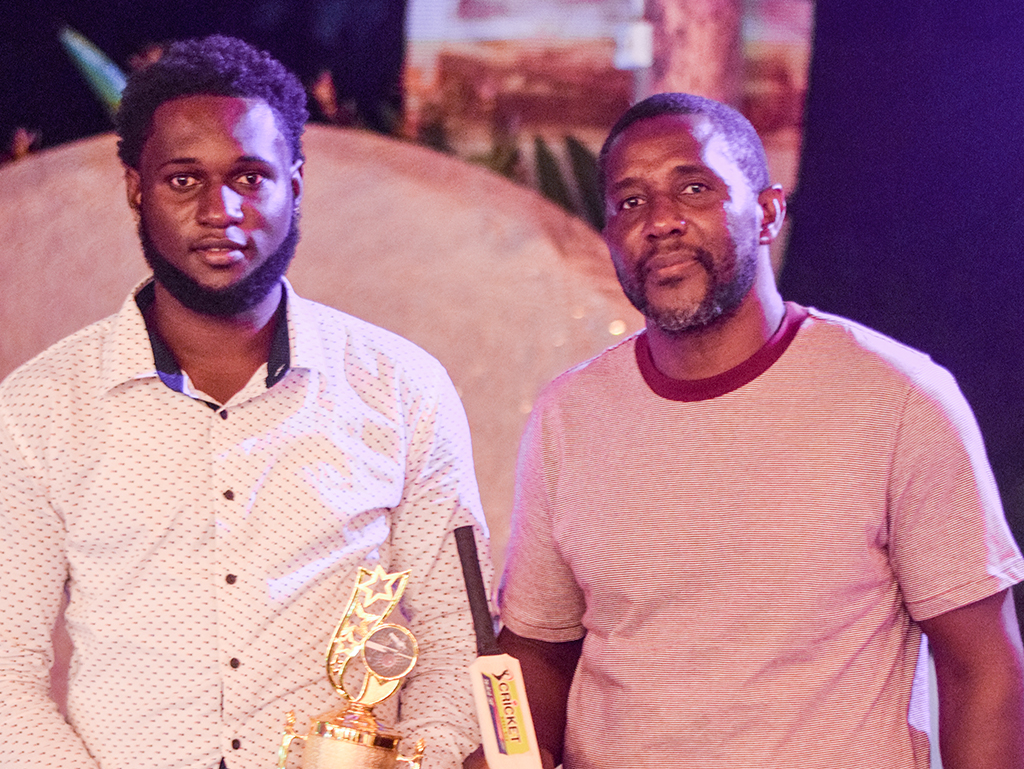 Cricketers, groundsmen recognized at Cricket Association's Annual Awards Ceremony
Despite the limited local competitions held in 2022, the St Vincent and the Grenadines Cricket Association Inc (SVGCA), hosted its annual awards and gala dinner at the Spring Garden Resorts, last Tuesday, December 20.
As such, those players who stood out in the National Lotteries Authority Neil Williams T/20 competition and the Women's T/20 were rewarded.
Dillon Douglas who played for Police Two, scored the most runs, 547. He also copped the Zepton Greaves Best All Rounder award for his runs tally and 18 wickets.
Jeremy Haywood of Saints, took the most wickets- 19.
In the Women's T/20, United Survivors' Cordel Jack was the Zepton Greaves Best Allrounder for her 135 runs and 6 wickets. Jack also scored the most runs; while JG Tigress' Richelle John, scalped the most wickets-7.
Police Two won the men's T/20 and JG Tigress, the women's title.
Meanwhile, there were awards for top local, regional and international performances.
Solomon Bascombe was named the Male Youth Cricketer of the Year, with the Clarence Paddy Thomas award bestowed on him.
The Youth Female Cricketer of the Year went to Jannillea Glasgow, as she accepted the Genielle Greaves award. Glasgow added the Cinda Bobb award, as she was adjudged the Regional Female Cricketer of the Year.
Meanwhile, Cordel Jack won the Phernel Charles award as she took the Local Female Cricketer of the Year accolade.
Dillon Douglas scooped the Lancelot John award for being named the local Male Cricketer of the Year.
Taking the Michael Findlay award was Kenneth Dember, the Regional Male Cricketer of the Year; and Obed Mc Coy was adjudged the Winston Davis International Cricketer of the Year.
The SVG Cricket Association Inc, also recognized the Groundsman of the Year – Errol Hannibal, along with Goaland Greaves and Samuel Holder for the years of service to the sport.
The keynote speaker was Dr Adrian Fraser.