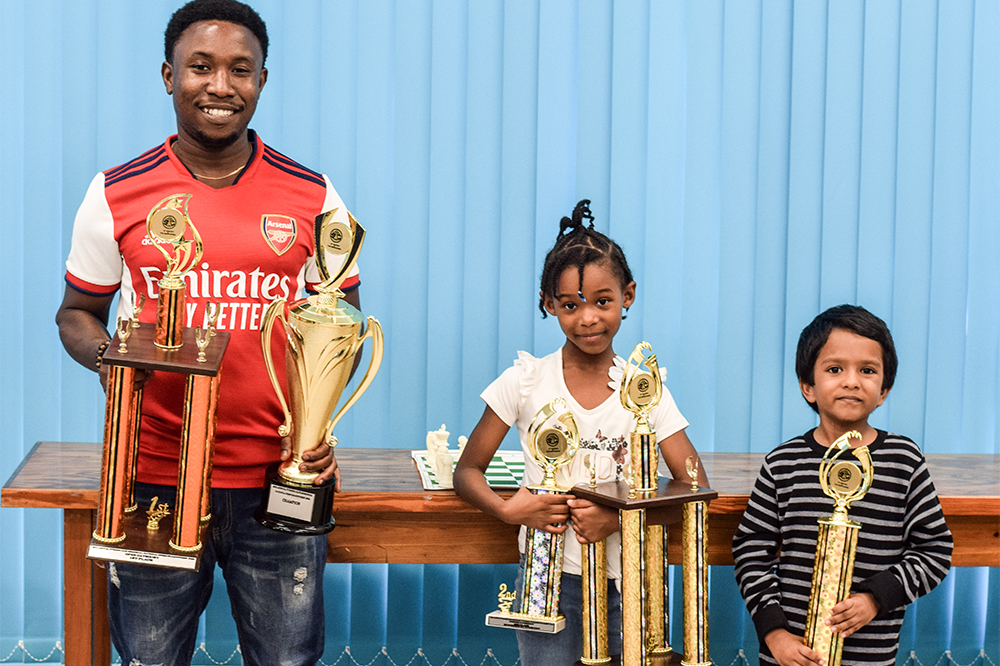 Three cop titles in National Chess Championships
The three titles which were at stake at the second edition of the Tyrone Jack National Chess Championships have been claimed.
When all the moves were completed and the minds finally relaxed after two days of intense competition at the UWI Open Conference Room, on Saturday December 10 and Sunday, December 11, it was the turn for rewards.
Winning the Junior category was six-year-old Vedant Shetty, with seven -year-old Arianna Balcombe second. Taking the third spot was Carlos Veira.
Balcombe though went one place up in the Women's category, topping her mother, Ronnia Durham – Balcombe. Docking in third was Janiya Bruce.
In the Open category, Raymond Osakwe displaced Chinedu Enemchukwu to take the top spot.
Enemchukwu, who won the inaugural national title last year, had to settle for second place.
And, behind the two was Uchechukwu Ojiogu, rounding out the top three finishers.
Twenty- two players competed in the two -day event. When the championships were first held in 2021, six players vied for honours.
Then it was only the Open category which was contested.