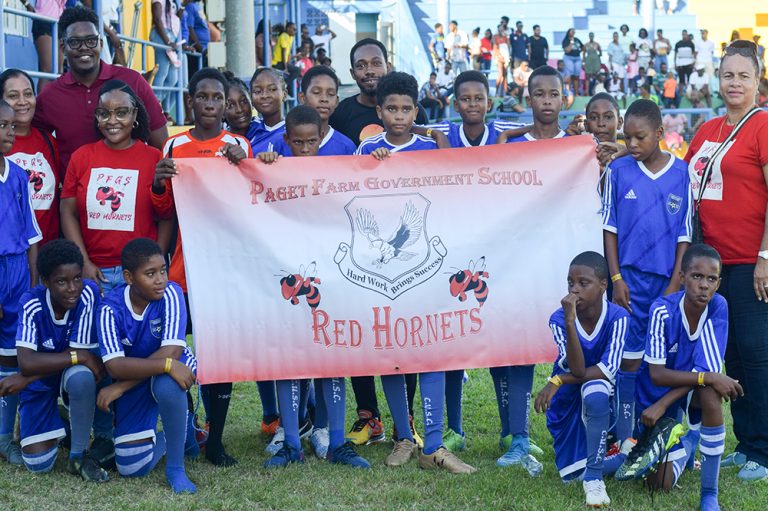 Paget Farm takes Primary Schools Football title in style
It was joy uncontrollable for players and supporters of the Paget Farm Primary School when a right footer from Gideon Bess flew past the Sion Hill Government School's goal keeper, Jonte Clasp last Sunday, December 11, at the Victoria Park to give his school a 1-nil victory in the Primary Schools Football Competition.
Bess' shot got home in the last minute of the game against the Sion Hill Primary School.
For Sion Hill, it was heart break having squandered a few chances, before Bess' shot secured the title for Paget Farm.
For scoring the winning goal, Bess was adjudged the player of the finals.
Chrisroy Stowe, also of the Paget Farm Primary was voted best goalkeeper; and K- Jay Ollivierre also of the champion school, was the top goal scorer. Ollivierre netted 33 goals.
Sion Hill Government School's Carlson Yorke collected the best defender accolade.
Paget Farm played unbeaten in the competition to take the coveted title.