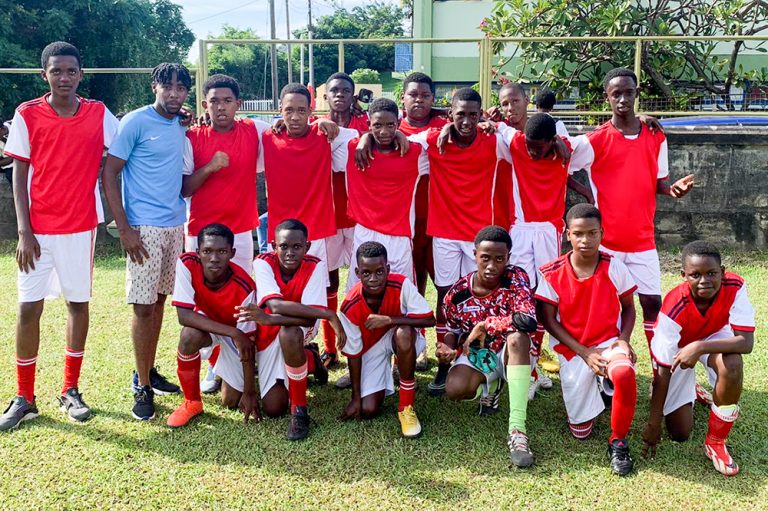 BCK and CLSS will clash in the Inter-Secondary School Football finals
After shattering their in-school score record this year, the Bishops College Kingstown Junior Football Team now have their eyes set on taking the title in the finals against Central Leeward Secondary School this weekend.
On Wednesday, December 7, the Bishops College Kingstown pipped the Petit Bordel Secondary School 2-1 in a semi-final game to go through to the finals to be played on Sunday, December 11, at Victoria Park.
The semi-final game on Wednesday saw goals from, vice captain, Gabriel Doyle and Captain, Joenaldo Payne who each found the back of the net once.
Physical Education teacher, Elany Williams told SEARCHLIGHT, "The team is feeling confident after being unbeaten so far leading up to the finals."
In October, the team shattered their in-school score record of 6 goals to nil to set a new record of 13-1.