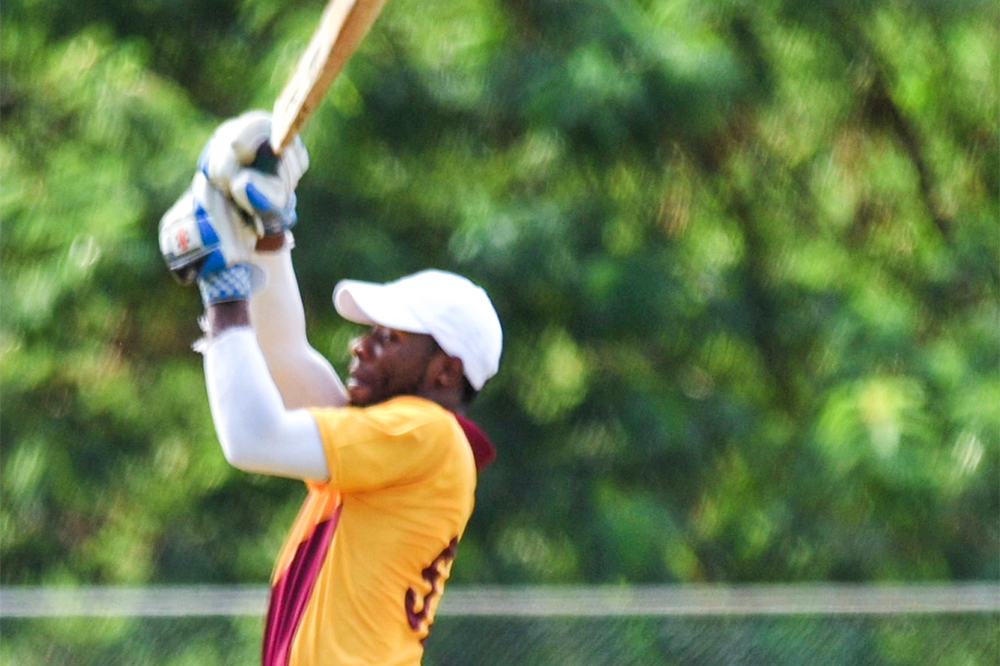 PETO Stars Win all three titles in opening games of Jules Anthony Cricket
Peto Stars opened their campaign in the Jules Anthony/North Leeward 20/20 Cricket Competition with victories on the first weekend of action last Saturday, November 19, and Sunday 20.
On Saturday Peto Stars won from Rose Hall Future Legends by 101 runs; and defeated Troumaca Starlightz by 61 runs. And on Sunday, they overcame Rose Hall Big League by 20 runs.
In the first game of the tournament, Peto Stars handed Rose Hall Future Legends the 101-run beating, after scoring 197 for 5 in their allotted 20 overs. They dismissed their opponents for 96 in 18.3 overs.
Top-scoring for Peto Stars was Shaman Hooper scored who made 55, the first half-century of the tournament. Gidron Pope contributed 43, and Otis Mathew 30.
Bowling for RoseHall Future Legends Dean Browne finished with 2 for 22; Rajiv Roberts 1 for 18; and Christopher Howe 1 for 31.
In reply, Rose Hall Future Legends found themselves in early trouble with two wickets down without a run on the board, courtesy consecutive strikes by Romario Bibby in the first over. They never recovered despite a late order counter attack by Veonson Stapleton who top-scored with 33; Benniton Stapleton 16; and skipper Winston Samuel, 11 for a total of 96.
Romario Bibby finished with 3 for 18; Kirtney Franklin had 2 for 9, while the four other bowlers used each took a wicket.
In the second match of the day Peto Stars enjoyed a 61 run victory over Troumaca Starlightz. Batting first, Peto Stars reached 181 for 7 in 20 overs led by Gidron Pope who made 82; Romario Grant 27;and Shaman Hooper 16.
Bowling for Troumaca Starlightz, Jeremy Haywood took 3 for 30; Alex Samuel 1 for 25; Tilron Harry 1 for 34; and Maxwell Edwards 1 for 39.
In reply, despite a fighting 44 by Leshawn Lewis, Troumaca Starlightz were dismissed for 120. Maxwell Edwards made 19, and Nicklon Alexander 13.
In game three on Sunday, November 20, RoseHall Future Legends defeated Coulls Hill Rangers by 34 runs. RoseHall Future Legends scored 161 in 20 overs, led by Marcus Castello 63; Dean Browne 40; and Veonson Stapleton 20.
Bowling for Coulls Hill Rangers, Travis Cumberbatch picked up 3 for 17, and Christroy John 3 for 29.
With a revised target of 129 off 16 overs because of rain, Coulls Hill Rangers were dismissed for 127 in 15.5 overs. Top-scorers were Christroy John, 39 and Peter Morris 21.
Bowling for Rose Hall Future Legends Winston Samuel took 4 for 27, and Rajiv Roberts 3 for 43 as Rose Hall Future Legends won by 1 run.
In the day's second game and the tournament's fourth, the match was reduced to 15 overs per inning. Batting first Peto Stars, led by Gidron Pope,42 and Shaman Hooper 32, totalled 123 for 6 in 15 overs.
Shallford Caesar took 3 for 32 and Shangri John took 1 for 8, bowling for Rose Bank Big League.
In response, Rose Bank Big League were all out for 103 in 14.2 overs. Shangri John, 24; Marcus John and Kennard Forbes each made 21.
Bowling for Peto Stars, Ojay Mathews took 3 for 17, and Dillon Douglas 1 for 16, Peto Stars winning their third consecutive game this time by 20 runs.
Sponsored by the St Vincent Electricity Ltd (VINLEC), the tournament is being played at the Cumberland Playing Field and features seven teams. There will be a break on December 22 for the Christmas holidays, with resumption in early January for the second half.