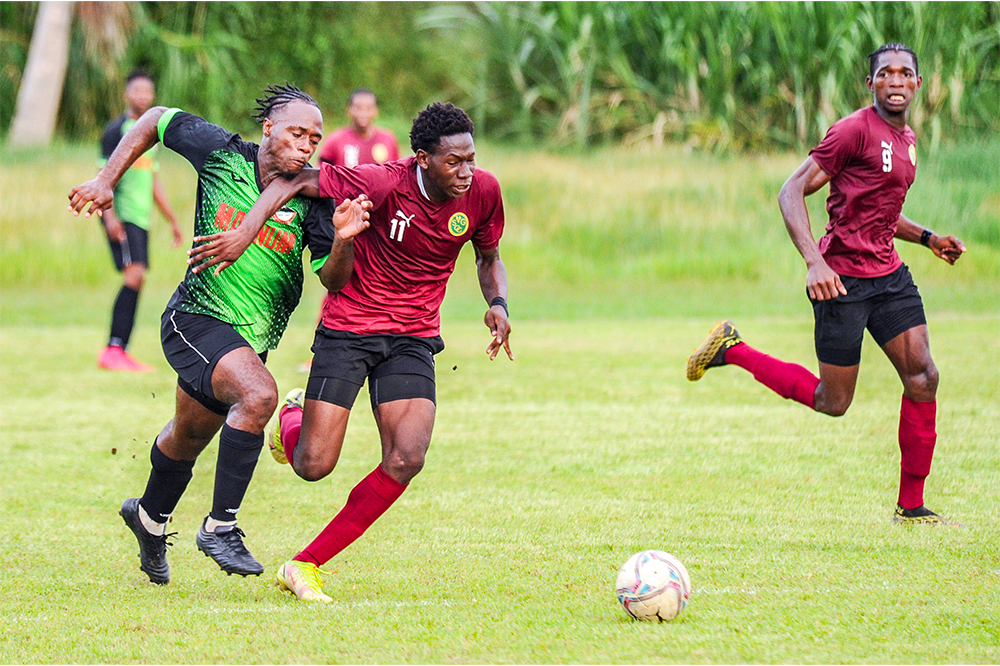 Community College football quarter finals on today
All four quarter-final matches of the 2022 St. Vincent and the Grenadines Community College (SVGCC) Invitational Football Tournament will be played at the Sion Hill Playing Field from noon today, November 15.
The first game will involve Jules Anthony Northern Stars versus DASGS Year one at 12:00 p.m, followed by System 3 versus Volcanoes F.C. at 1:15 p.m. Then, Jebelle Youths will come up against Associates Combined at 2:30 p.m., and, from 3:45 p.m., Hope International and DASGS Year Two will do battle.
In the penultimate preliminary match of the competition which was played on Wednesday, November 9, at the Sion Hill Playing Field, Hope International Youth defeated the Division of Arts, Sciences and General Studies (DAGS),Year One, 1-nil, courtesy a 53rd minute strike by Osie Thompson.
In the final preliminary game that afternoon, System 3 defeated Associates Combined, 3-2 in an action packed encounter at the Sion Hill Playing Field. Jaheim Kirby sent System 3 ahead in the 2nd and 9th minutes respectively; but Jamaar Cropper in the 21st, and Jahva Audain in the 36th minutes equalized for Associates Combined.
The two teams continued to exchange raids on each other's goals before Kadeem Duncan netted in the 42nd minute to give System 3, a hard fought 3-2 victory.