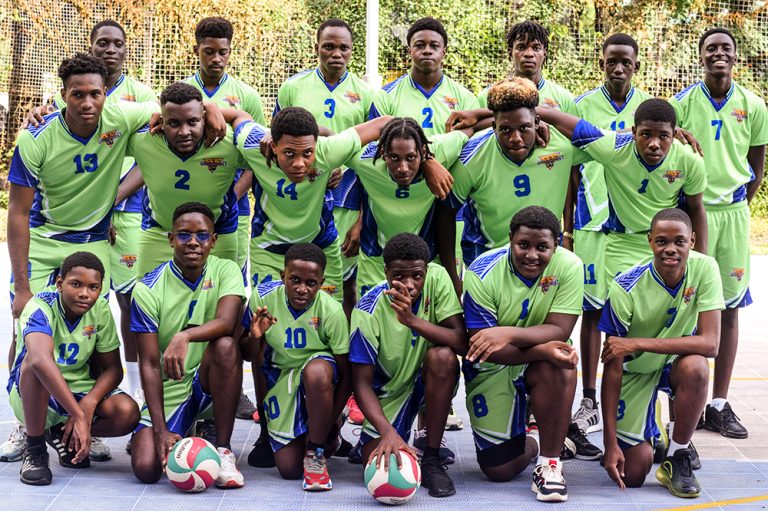 Volleyball Association to focus on females and Beach Volleyball
The St Vincent and the Grenadines Volleyball Association will focus on developing the sport among women, and Beach Volleyball as it moves forward.
This was disclosed last Saturday, October 29, at the St Vincent Girls' High School hard court, by the association's president, Eardley Martin who was speaking at the opening ceremony of the 2022 National Volleyball Championships.
" We will be focusing on Beach (Volleyball) because there are lots of opportunities in 2023 for beach in the different categories… "My focus in 2023 is on females because we need to get their rankings up… I consider where they are; as an Executive we don't like it".
Outlining his executive's plan of action given the emerging trends in the sport, Martin explained the background towards the thrust.
"The FIVB Ranking does not show a ranking for St Vincent and the Grenadines; that is because the female team has not had an outing for more than four or five years, [so], we are encouraging the females, particularly those who can play Beach (Volleyball) and those who can play court to get their facilities organized", Martin said.
He confirmed that at the end of the championships a cadre of females will be selected for upcoming Eastern Caribbean Volleyball Association's championships in 2023, as well as St Vincent and the Grenadines' possible participation in the Youth Commonwealth Games in Trinidad and Tobago next August.
Also addressing the ceremony was Coordinator of Sports and Physical Activities, Nelson Hillocks who lauded Martin and his executive for making that concerted effort to get the championships going after a two year lay- off.
Among the adjudications made were for the Best Banner, won by Gremlins, and Best Dressed team which was won by Country Roots.
Competition also began in earnest on Saturday with Unique Touch defeating Country Roots Six, 3 sets to nil ( 25-10, 25-4, 25-10) in the Male B Division; and in the Alliance had a 3-1 win ( 25-19, 22-25, 25-21, 25-14) over Country Roots One.
On Monday, in the Female B Division, Unique Touch beat Country Roots 3-1 ( 21-25, 25-16, 25-15, 25-14); and in the Female A Division, Country Roots beat Unique Touch 3-1( 26-28, 25-19, 25-18, 25-18).
Seventeen teams in five divisions from four clubs are contesting the championships.