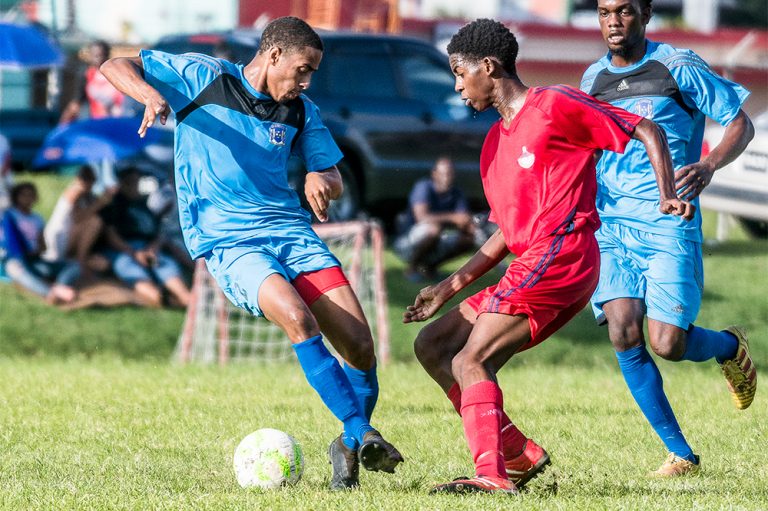 Premiership Football kicks off this evening at Victoria Park
The long- awaited return of flight local football to St Vincent and the Grenadines (SVG) is finally over, as the Premier Division of the National Club Championships kicks off this evening, Friday November 4, at the Victoria Park.
Getting things started will be Avenues United and BESCO- Pastures from 5:30 p.m, to be followed by the second match of the double header between North Leeward Predators and Awesome FC.
Then on Sunday, from 4:30 p.m, also at the Victoria Park, Je Belle opposes Largo Height and later Hope International will play Layou from 6:30 p.m. Sion Hill is the other club vying for honours.
The nine outfits will play each other twice in the full league format.
At stake is a cash prize of $25 000, up by $5000 from the last edition held in 2019/2020. Hope International are the defending Premier Division champions.
Played under the auspices of the St Vincent and the Grenadines Football Federation, most matches in the Premier Division will be played at the Victoria Park, thus allowing for live streaming.
The 2020/2021 edition was aborted in January last year, after an outbreak of the coronavirus, following the 2020 Christmas celebrations.
The start of the premierships dovetails the Second and First Divisions that began in September and October, respectively.
Like the Premier Division, cash prizes for the top four teams in each division will be increased.
The age-group Male and Female Divisions, the Women's Division as well as the Development Division are the other competitions that comprise the National Club Championships.