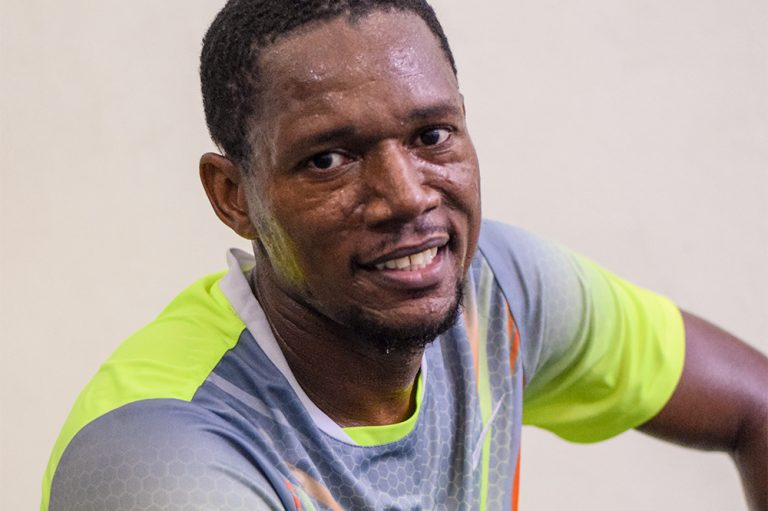 Bailey stashes away Handicap Squash tournament title
Othniel Bailey was the last man standing at the end of the St Vincent and the Grenadines Squash Association's Handicap Tournament held at the National Squash Centre at Paul's Avenue October 24-26.
Bailey won the title after successfully navigating the various stages.
First, he swished Ceron Padmore 11-15, 15-7, 15-12 in the quarter finals; then beat Jaydon Williams 15-6, 15-7 in the semi-finals.
Bailey got over Jayden George 15-8, 15-9 in the final.
George on the hand, defeated Nicholas Boyea 15-8, 15-8 in the quarter final, and ousted Kevin Hannaway in the semi-finals.
Hannaway retired the match after winning the first game 15-8, but George rebounded to win the second, 15-6.
Williams went on to cop the third place, with a walk over of Hannaway.
In the minor places, 9-12 play offs, Dominic Ross defeated Kerry Arnold 12-15, 15-12, 15-14 ;and Ciara George got the better of Kate Punnett, 12-15, 15-12, 15-11; while Kerry Arnold had a 15-9, 14-15, 15-10 win over Kate Punnett.
The 9-10 playoff, resulted in Ciara George winning by default from Dominic Ross.
Meanwhile, in the 5-8 play offs semifinals, Padmore beat Nadira Morgan 12-15, 15-10, 15-10 and Boyea overcame Loron Thomas 15-13, 15-11.
In the 7-8 duel, Morgan recorded a 15-12, 15-8 triumph over Thomas.
And in the 5-6, it was a 15-7, 15-9 win for Padmore over Boyea.
Twelve players contested the three- day tournament.