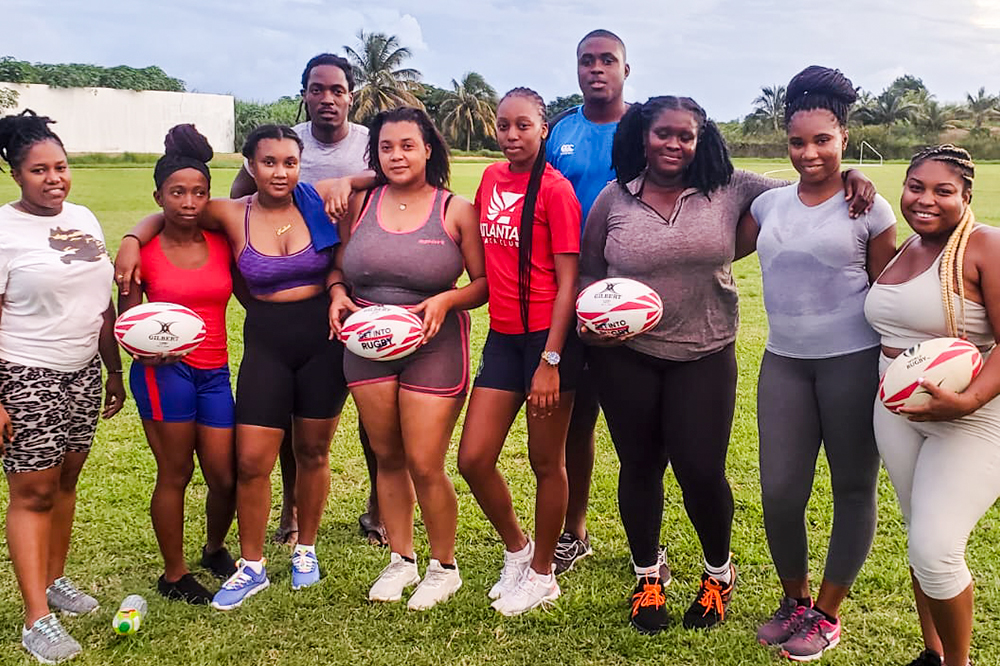 Rugby Union President looking to attract female talent
The St Vincent and the Grenadines (SVG) Rugby union is encouraging Vincentians to become involved in the sport as it rolls out a number of activities.
The first event was held on September 8 at the Sion Hill Playing Field under the theme:Give rugby a Try, and is continuing every Saturday during October also at the Sion Hill Playing Field from 3:00 p.m.
The Rugby union will also hold an event entitled " Local and Regional Rugby Clubs Battle" on Saturday October 29, at the Sion Hill playing field, and its annual Independence Sevens Invitational will feature other Rugby clubs from St Lucia and Trinidad and Tobago competing against clubs in SVG.
President of the Rugby Union, Dellon Durrant told SEARCHLIGHT that "Rugby gives girls and women new perspectives on gender equality. On the field, girls have the opportunity to take up leadership roles and participate in the game on an equal footing with their male peers, teaching them the valuable lesson that they can do anything, just like the boys."
Durrant said since he became the president of the SVG Rugby Union he made a promise to revive the sport nationally and be more competitive on the regional scene.
"That has already started with our very own U-19 boys winning St Lucia carnival sevens tournament" he said.
Durrant said this month they launched their "Give Rugby a TRY!" that's mainly focusing on getting females involved in the sport not just as players but officials, while at the same time getting active and keeping fit.
He also said that the the Independence tournament on October 29, will be used as a warm up for the Under-19 boys who are currently preparing for the RAN SUPER seven that will be hosted in Mexico City in November, 2022.