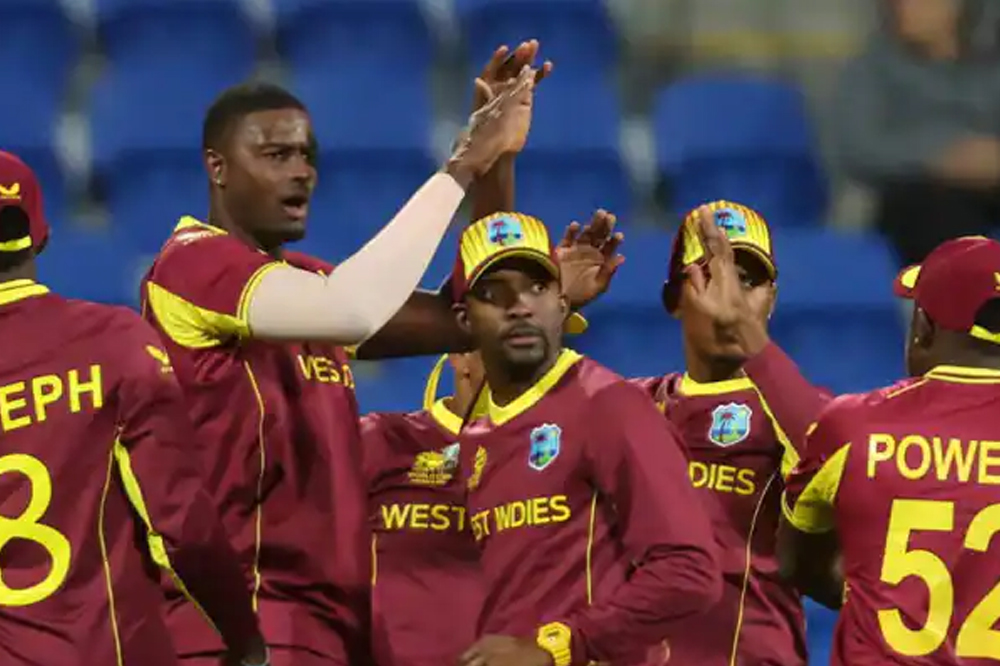 Dis my… Nah we to blame?
by RENWICK ROSE
From the President of the Cricket West Indies, right through politicians, sports commentators and other media personnel, and of course "the voice of the people", the sentiments are being expressed over the dismal failure of the West Indies cricket team in the 2022 ICC World Cup.
Overwhelmingly, "disappointment" is the chosen adjective. "Overwhelming" may be the term chosen, but there would be very few who would not feel that it is unexpected, whether they choose to admit it or not.
In fact, the weeping, wailing and gnashing of teeth are downright hypocritical when taken in the context of our cricketing reality.
Already we could see the recriminations coming, heads will roll, from captain to cook with management thrown in, to boot. We can't say that this will be undeserved for in today's world of sport, failure is punishable, and accepted as that. But when we adopt the "holier than thou" postures, shouldn't we do some soul-searching of our own?
The rise of the Caribbean "superstars" of one-day cricket did a lot to assuage our long quest for success after the Golden Generation blew it in 1983, snatching defeat from the jaws of victory. For more than three decades we had to be satisfied with individual accomplishments in the absence of a world title. Our superstars became global superstars in the meantime, so big that they could refuse to meet with the esteemed Nelson Mandela, could, not without justification in some instances, challenge the leadership of cricket West Indies, and have Prime Ministers in their corner.
As the game continued to undergo changes under the pressures of big money and instant cricket, our own cricket became more and more of a circus. We ignored the fact that while other countries too were making changes, there was a balance to those changes. India,England, Australia, New Zealand, Pakistan, Sri Lanka, all ensured that they made the necessary adjustments to make them competitive in all forms of the game.
Not us, the T/20 champions of 2012 and 2016, we would hit sixes and win in knife-edge finishes. We could not comprehend how India, reliant on dibbly-dobbly medium-pacers when they beat us in the World Cup final nearly four decades ago, could today be fielding a battery of fast bowlers, as do Sri Lanka, New Zealand and England for instance. With one or two exceptions like Alzarri Joseph, not always well-handled, it is the once-feared West Indies who ended up with the trundlers.
But we never noticed. Turning the one-day and T/20 games into an extension of Carnival, we never noticed what was happening to our cricket as it sunk further in the mire.
As long as we got sixes, music and drinks, all would be well. No matter the dismal performances we consoled ourselves that somehow, some one would come up with a Carlos Brathwaithe-like performance and clout our way to victory.
Worse of all were our prominent commentators led by ex-cricketers. One could not believe in the groundless blind faith they attempted to imbue in us in the prospects of a weak team. If we had examined reality, we would have seen that playing off with the likes of the UAE and Scotland for a place in the main competition was no more than we deserved. The disappointment is not in the performance of the team, it is in the attitudes of those who should know better.
Our sacred cricket is being turned into glorified "goat match" cricket. We are now into T/10. What next? How will youngsters learn to bat or bowl for that matter in the entertainment industry that is our cricket. Can we hope for a comprehensive root-and-branch approach, or will the focus be only on the West Indies team?
Stop dissing us!