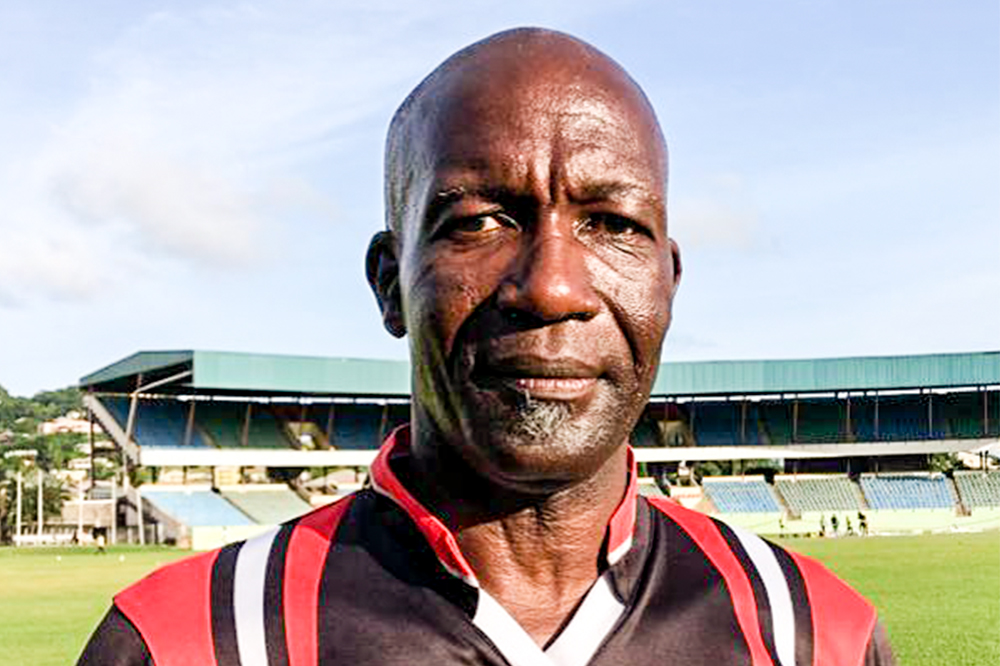 Burgin slams century in Masters Cricket
A century from the bat of Arrington Burgin was the highlight of last weekend's matches in the 2022 SVG Masters T/20 Cricket competition.
Burgin needed only 53 balls to plunder 114 not out and lead Sion Hill to 185 for 6 from their 20 overs versus Kirk DaSilva's La Croix at the Sion Hill Playing Field. La Croix in reply were 13 all out from 18.1 overs.
On Sunday at the Stubbs Playing Field, Mustique made it six straight wins when they beat Computec Belfongo by six wickets.
Belfongo was dismissed for 60 in 14.4 overs; Vibert Williams took 2/ 3 and Caswell Dorset 2/19.
Mustique, led by Nicholas Baptiste's 45, got to 61 for 4 from 6.3 overs.
Also on Sunday at the Arnos Vale Two Playing Field, RSVG Police beat General Hardware Pastures by 66 runs.
RSVG Police posted 171 for 6 off their 20 overs; Parnell Browne, 58 and Trevor Bailey, 40 not out.
Elmore Alexander then scalped 3/19, to help corner Pastures to 105 for 9 from their 20 overs.
Lennox Douglas, 30 and Lennox Samuel, 26 were the main contributors in Pastures' innings.
At the Park Hill Playing Field, in the first match of a double header, Ptani defeated VeeJays North Windward by 96 runs.
Romel Currency stroked 59, Isaac Haywood, 28 and Vaset Sampson made 26 not out to chart Ptani to 160 for 4 from 18 overs in the match reduced because of a late start.
Kaman Greene picked up 2/23 bowling for North Windward, who replied with 64/7 from 18 overs. Colin Stay made 24 not out.
Currency followed up his batting, taking 2/5 and Cornelius Springer had 2/16.
And, North East beat Digicel Cato Heavy Equipment Glamorgan Masters on a faster scoring rate. North East totalled 174 for 6 off 20 overs. Deighton Butler top scored with 69 and Winsbert Springer hit 41.
McNeil Morgan took 2/26 for Glamorgan, who could only muster 76 for 8 off 12 overs in their reply.
Selwyn Caine hit 25, while Jerry Mathias had figures of 2 for 11.