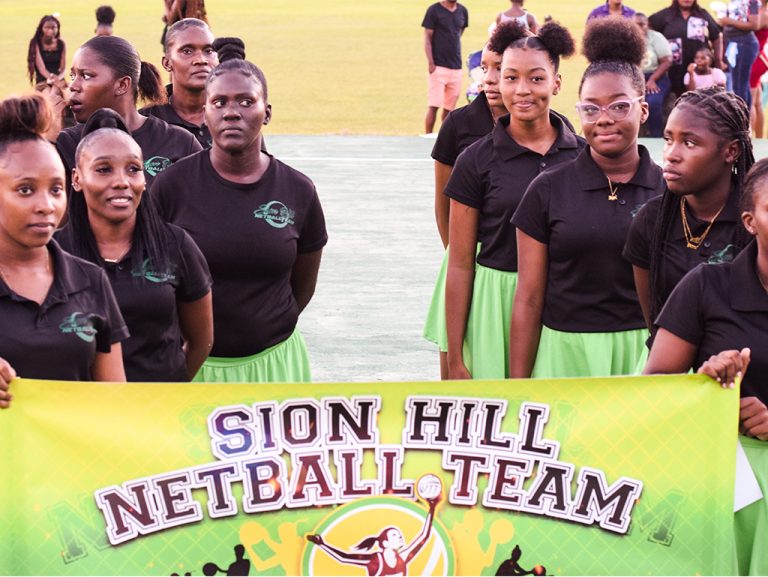 Twelve teams vie for honours as Sion Hill Netball tourney returns
Twelve teams, six in the First Division and a similar number in the Second Division, will vie for honours in the Vita Malt Sion Hill Netball Tournament.
This year's tournament is a return of community Netball at the Sion Hill Playing Field hard court following a two- year absence due to COVID-19.
Nine of the 12 teams were on show last Sunday as the tournament had its official opening and start of competitive matches.
Apart from wrestling for the two titles, teams and players once again have the added incentives of copping monetary awards for being adjudged the Most Disciplined Team and the Most Disciplined Player.
Pledging to continue these awards was parliamentary representative for East Kingstown, Fitzgerald Bramble, as he continued the initiative started by his predecessor, Arnhim Eustace.
Also set for continuation is the award for the Most Disciplined Player on the Sion Hill team. Making that solemn promise was Earl " Caba" Bennett, in honour of his late friend, E. Glenford Prescott.
It was Prescott who started that special award some years ago.
Meanwhile, the Sion Hill Sports Club will award the Most Disciplined Player who hails from the Sion Hill community.
The Sion Hill Netball team, however has received the first award named in the competition having been adjudged the Best Dressed Team on show at last Sunday's opening; while Success Radio Netters, copped the award for the Best Banner.
When the tournament was last held in 2019, Sion Hill trumped the Second Division, while Star Girls won in Division One.