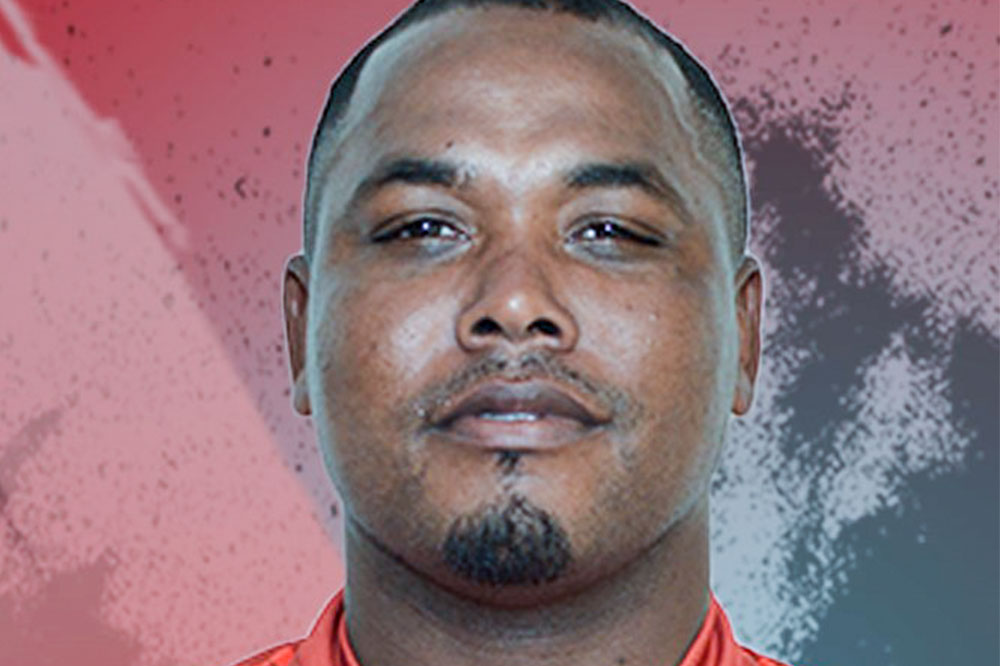 Batsman hits century in Top Belair softball cricket at the weekend
Kirton Lavia hit a century last Sunday, October 2, at the Dauphine Playing Field to highlight last weekend's matches of the National Lotteries Authority Top Belair T/20 competition.
Lavia stroked 106 not out from just 38 balls to lead Sion Hill Tallawahs to 189/4 from 15 overs, versus Challengers.
Keno Matthews took 2/14, bowling for Challengers, whose response was 92/9 from their 15 overs.
Matthews followed up his two wickets with a top score of 22. Twin brothers Erwin and Kerwin Williams, bagged 3/15 and 2/18, respectively, as Sion Hill Tallawahs won by 97 runs.
Also joining the Tallawahs was Bank of SVG All Stars, who got the better of Alder Construction Dauphine United by 26 runs.
Cody Horne slammed 72 not out, Lenroy Danzell, 27 and Keon Boyea- 26, as All Stars gathered 173 for 7 from 20 overs. Dauphine United replied with 147 for 8 from their 20 overs. Leading Dauphine United's response were Balwin Debique ,32 not out and Nicholas Holder ,24 while Kelique Samuel copped 2/12, Earl Pope 2/21 and Courtney Mc Dowall 2/23, to ensure All Stars' triumph.
Completing Sunday's wins was Curtis King Toppers, who registered a comfortable seven wicket win at the expense of Sunset Strikers .
Batting first, Sunset Strikers, led by Jimson Gibson's 36, crawled to 97 for 7 from their 20 overs.
Bowling for Toppers, Norlan Williams 3/14 and Sheldon Nanton had 2/19. In reply, Toppers made 99 for 3 from just 8 overs. Terrance Patterson scored 36 and Sheldon Da Souza made 32 not out.
For Sunset Strikers, Denver Keane picked up 2/35.
When the weekend action began on Saturday, H&H Oral Care Clinchers beat Combine Rangers by 100 runs.
Dill Clarke led Clinchers' batting with 42, and along with Marcus Mc Coy, 24, Vincent Cupid 22 not out and Okeiph Andrews' 20, reached 156 for 6 from their 20 overs. Keith Gibson 2/26, was Combine Rangers' most successful bowler.
Bradley Richards' 23, was the brightest spark in Combine Rangers' reply of 56 all out in 14.1 overs.
Bowling for Clinchers, Okeiph Andrews had 3/7 and Rokeem Lavia 3/11.
Also, on Saturday, Country Meet Town Out Ah Trouble silenced Fairbain United by 108 runs.
Jabari Cunningham struck 69 and Mickel Mapp, 51 to see Out Ah Trouble to 175 for 7 in 15 overs, in a matched reduced because of a late start. Raffique Browne was the pick of Fairbain United's bowling taking 3/16.
Fairbain United were then dismissed for 67 in 12.2 overs, as Sunil James scalped 4/15, Richie Richards, 2/1 and Travis Cumberbatch, 2/12.