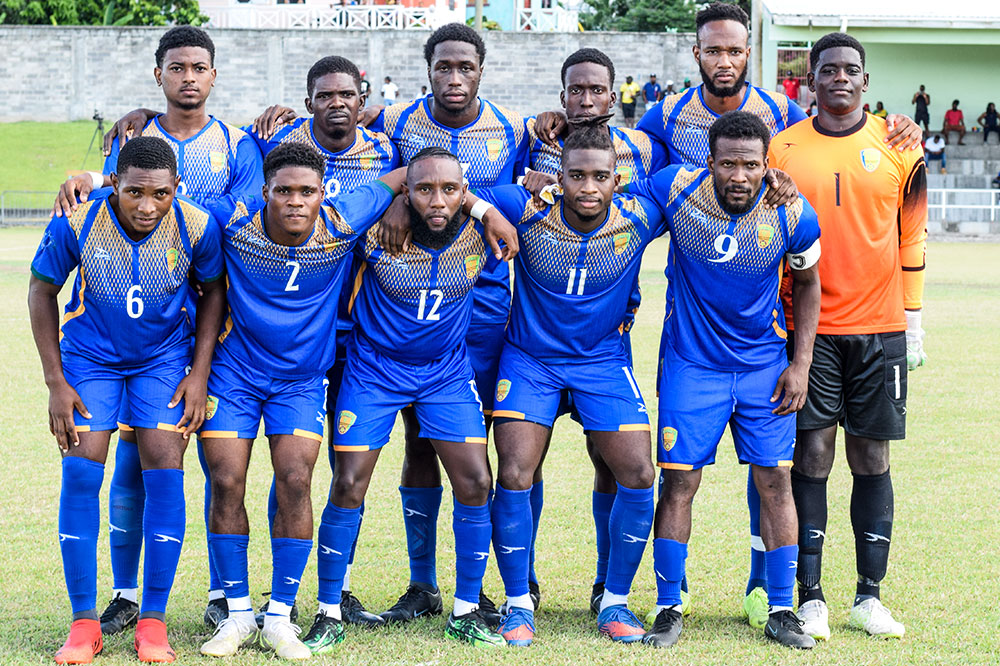 Sports
September 30, 2022
Vincy Heat and Spice Boyz battle at Victoria
St Vincent and the Grenadines senior men's Football team, Vincy Heat will host Grenada's Spice Boyz this Saturday, October 1 at the Victoria Park in a friendly international.
The match, which kicks off at 4:30 p.m is the reverse fixture from what took place in Carricaou last Saturday.
In that historic encounter, the first full international football match to be played on Carriacou, a dependency of Grenada.
In that match which was played at the Laurison Mini Stadium, the Vincentians trumped 3-1.
The St Vincent and the Grenadines captain, Cornelius Stewart hit a brace in the first half. This, after Grenada was denied the go -ahead goal, as Josh Stowe in goal for the Vincentians, made a double save from a penalty.
Grenada's Joshua Isaacs reduced the deficit midway in the second half, but that was all the host had to show, as Chavel Cunningham netted soon after Isaacs had given the hosts a vision of hope.
It was a good recompense for the more than 150 Vincentian fans who journeyed to Carriacou via ferry to lend support to Vincy Heat.
The win pleased head coach, Kendale Mercury who in a post -match interview said: "It was good for us to come out with a win because we had
gone eight games without a win so it was good for the players, the staff, the fans and the country…
We saw some good performances from some individuals but it was a total team effort".
Mercury is hopeful that the local football authorities will put things in place to build on the support shown by those who showed up last Saturday.
Now into his last three months in the position as his contract expires January 2, next year, Mercury said that he is making the transition, hence is allowing the other coaches to take the lead.
During last Saturday's match, assistant coach, Bishon Williams was the person giving the players most of the instructions from the sideline.