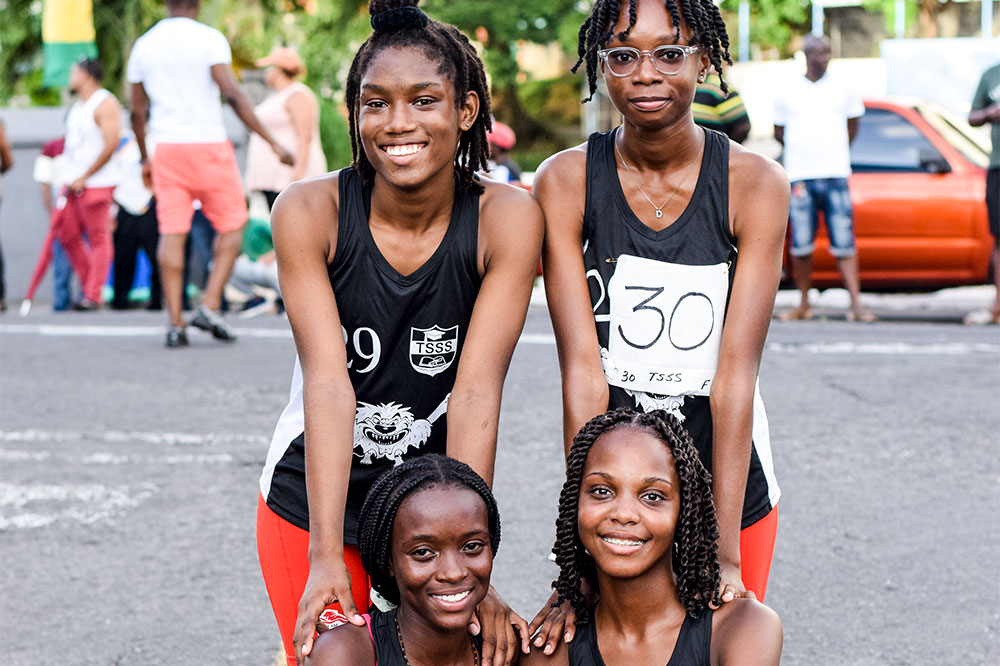 Sports
September 30, 2022
Round D Town Relay back with a bang
Officials of Team Athletics SVG were all wearing broad smiles last Sunday, September 25 as close to 200 athletes divided into 49 teams, were part of the return of the annual Round D Town Road Relay.
The traditional start of the Road Racing season competition was in the usual three categories: primary, secondary and open.
Retaining the male division of the primary schools, and making it four straight wins, was the Fitz Hughes Government with a clocking of 38:15.67. The Chateaubelair Methodist Team One was second, and third was Chateaubelair Methodist Team Two.
Winning the female segment was the Chateaubelair Methodist in a time of 48:23.76, ahead of second place, Fitz Hughes Government Team One , with Fitz Hughes Government Team Two, placing third. Fitz Hughes won in 2020, the last occasion the event was held.
The flow continued as new champions were crowned in the other four segments.
Taking the title in the male segment of the secondary schools, was St Martin's, whose winning time was 31.41.18. Barrouallie Secondary, winners in 2020 had to settle for second and third, the Troumaca Ontario.
Meanwhile, the Thomas Saunders Secondary School took the females title stopping the clock at 43.05.97. Barrouallie Secondary and the Georgetown Secondary schools docked third. Petit Bordel, who won in 2020, finished in sixth position this time around.
Likewise, there were changes of the guards in the open category, as X- Cel won the male and High Performance the female.
X- Cel was ahead of the pack, winning in 30.14.10, trailed by High Performance and Chatoyer.
And, High Performance's winning time among the females was 41.11. 60. Mustangs placed second and third was X- Ceed Sports Club.
Diamonds Village, winners of the male segment in 2020 and IT- DAT Academy, both did not defend their titles.
All four legs of the Round D Town Road Relay, began and ended in front of the First International Bank (FCIB) on Halifax Street.
The primary school athletes, from the start point, headed to Sharpe Street then on to Bay Street, turning on Higginson Street and back to the start point.
Meanwhile, those in the secondary and open brackets, from the start point, ran along Sharpe Street onto Bay Street, and turned on Linley Street, before heading back to FCIB.
Teams that finished first, second and third in each segment, were presented with cash prizes.