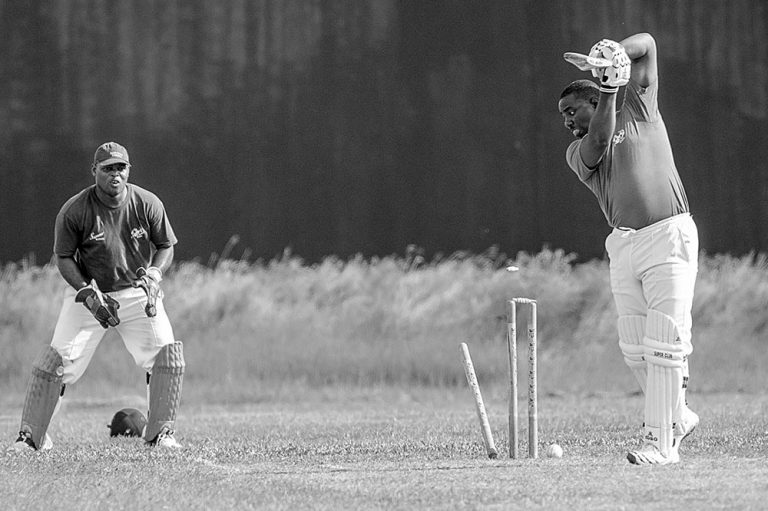 Sports
September 23, 2022
Limited play in Masters Cricket weekend
There was limited play on the weekend, as inclement weather saw only three matches being completed in the SVG Masters T/20 Cricket Competition.
However P' tani, Davis Construction Bequia and Vee Jays North Windward were able to register wins.
At the Stubbs Playing Field, P'tani defeated Stubbs by six wickets. Stubbs scored 87 all out in 16.4 overs. Kissinger McLean top scored with 53, while Ray Richards had 3 for 24, and Isaac Haywood, 2 for 12, bowling for P'Tani.
Responding, P'tani scored 88 for 8 from 15.5 overs. Vibert Horne hit 24 not out and Romel Currency, 21. Micah Joseph was Stubbs' most successful bowler, taking 3 for 9.
At the Park Hill Playing Field, Davis Construction Bequia overcame Digicel Cato's Heavy Equipment Glamorgan on a faster scoring rate.
Bequia got to 115 for 7 from their 20 overs.Verden Baptiste scored 35 and Ian Gonsalves, 23.
For Glamorgan, Selwyn Caine had 2 for 8, Elvis John, 2 for 27 and Pat Warner, 2 for 30.
Gersham Dick hit a top score of 25 not out in Glamorgan's response of 73 for 8 from 16 overs.
Glamorgan's batting was undone by the bowling of Olando Lavia, who scalped 3 for 17, Ellis Lavia with 2 for 9 and Victor Williams, 2 for 18.
Also at the Park Hill Playing Field, Veejays North Windward won from Park Hill by 13 runs.
North Windward posted 156 for 8 from 17 overs, in a match that was reduced because of a late start. Keon Boyea led with 38, Seon Phillips, 25 and Syl Baptiste, 21.
Bowling for Park Hill, Slabe Butler had 3 for 18, Denzil Frank, 2 for 28 and George Marksman, 2 for 36.
In reply, Park Hill scored 143 for 3 from their 17 overs. Ricardo Thomas scored 72 not out and Davin McDowall contributed 33.