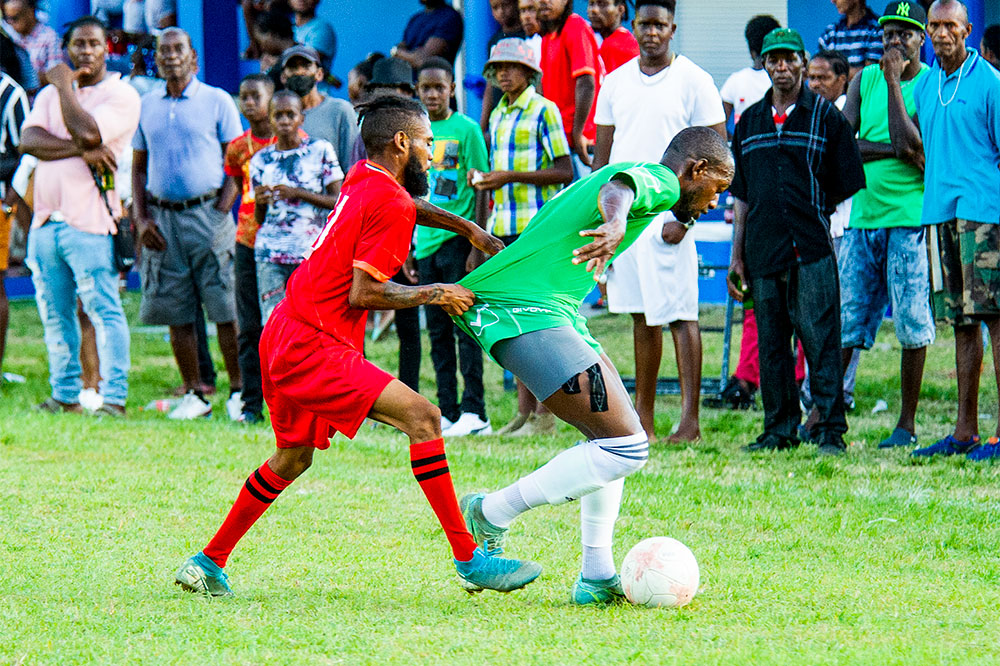 Sports
September 16, 2022
Texier Road hold nerve to clinch Layou Football League championship
Texier Road kept their focus, to register a 6-5 victory over Plan last Sunday, September 11, in the finals of the Layou Football League, which was played at the Layou Playing Field before a large crowd.
When regulation time ended, the score was tied at 1-all, and referee Moeth Gaymes, in rapidly fading light, pointed to the penalty spot for the dreaded penalty shoot-out.
Both goalkeepers pulled off magnificent saves in the penalty shoot-out, but it was the Texier Road's goalkeeper who held his nerve to see his team to championship victory.
The organizers have announced that on Sunday, September 25, the awards and presentation ceremony will take place in conjunction with the opening of the 2022 netball championship.