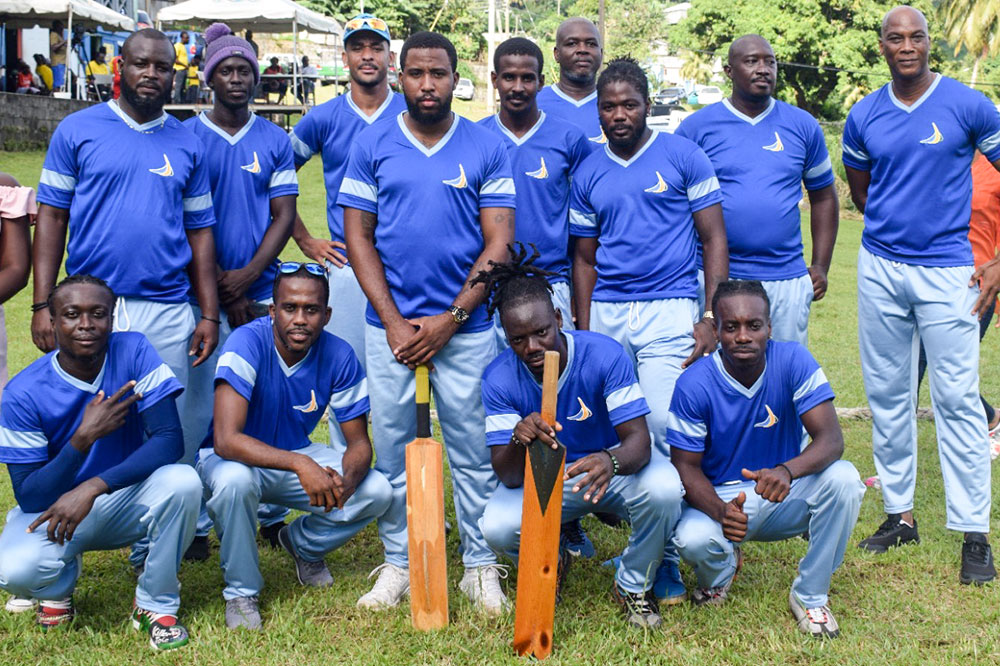 Sports
September 16, 2022
TBPO Softball bowls off
The 2022 National Lotteries Authority Top Belair Progressive Organisation's softball cricket got started at the Dauphine Playing Field last Saturday, with an opening ceremony and the staging of the knock-out competition.
The opening ceremony heard addresses from organisers, sponsors and from area representative Curtis King.
Argyle International Airport (AIA), was adjudged the best dressed team on parade.
In the Knock-Out that followed, H & H Oral Care Dental Clinchers took the title, winning in a super over against Out Ah Trouble Family.
Both teams had tied on 15 runs each from their 2 overs, but in the super over, Clinchers made 8, and Out Ah Trouble Family replied with 3.
Then on Sunday, when the competition commenced in earnest, Cole Blocks Trucking Gomea Bombers, were first out of the foundation, registering a 66-run win over Alder Construction Dauphine United.
 Desron Maloney, with 53, and Danroy Hazell, 49, led Gomea Bombers to 184 for 9 in 20 overs.
Bowling for Dauphine United, Nicholas Holder had  4 for 32 and Antonell Palmer, 2 for 21.
Dauphine United, in reply, scored 118 all out in 18.4 overs; Osborne Franklyn hit 32 not out, while Azmon Forbes snared  5 for 25 and Raymond Sayers, 3 for 8.
 In match number two, AIA Reload defeated Combine Rangers by 49 runs.
Reload posted 110 for 5 from 15 overs, as the match was reduced. Jumius London scored 30 not out and Ackeem Charles, 21.
For Combine Rangers, Jarod Collins took 2 for 14 and Andrew Little, 2 for 46.
 Combine Rangers' response stopped at 61 all out in 14.1 overs, as Clinton Kier picked up 4 for 20.