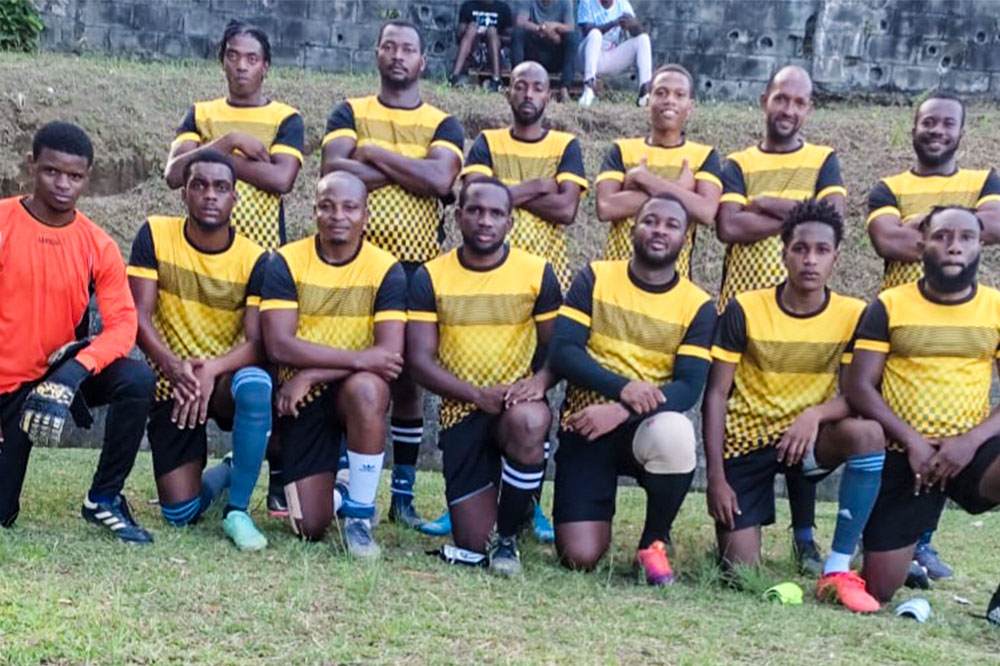 Sports
September 16, 2022
Downstreet boss Marriaqua Football title and awards
A one-nil win over Glenside Ball Blazers handed Downstreet the 2022 Marriaqua Football Association's League title last Sunday, August 11, at the Cane End Playing Field.
The league's top goal-scorer, Carlos Solomon, added his ninth item in last Sunday's final, to ensure that Downstreet walk away with the first -place trophy and the winner's purse of $2000.
Placing third was Fairbain United, as Greiggs defaulted the play-off which should have preceded Sunday's title decider.
Sharing the spotlight with Downstreet were Carriere. They won all four matches versus Glenside Ball Blazers, as the two were the only entrants in that division.
Meanwhile, Downstreet did not only champ the league, but took all four individual awards on offer.
Joining Solomon as an awardee were Anthony Hazell, George Bascombe and Yaszeem Dascent.
Hazell was adjudged the best goalkeeper, Bascombe, the best defender and Dascent, best midfielder.
In the Under-13 segment, Carriere players took three of the four awards.
Ronnie Isaacs was voted best defender; Kyle Bascombe, best midfielder and Colin Browne, the top goal-scorer. Browne netted 16 goals.
And, completing the awards was Demario Robinson of Glenside Ball Blazers, who took the best goalkeeper accolade.