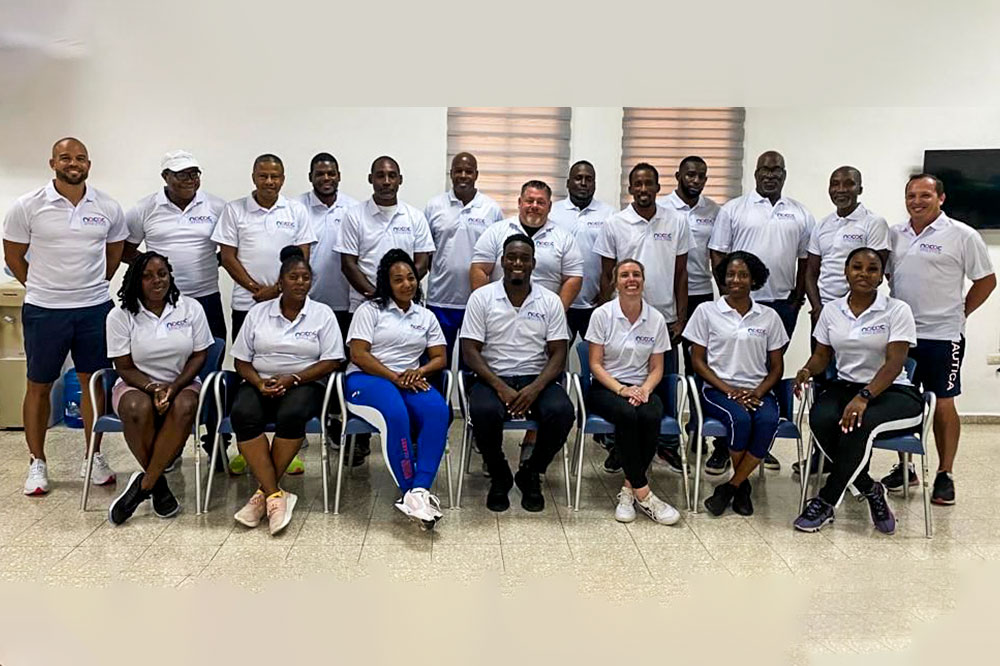 Vincentian participant looking to put new athletics training skills to good use
Kellisha Yorke, The representative from St Vincent and the Grenadines to the Trainer of Trainers for the Kids Athletics Programme, Kellisha Yorke is rearing to put her new skills to use.
Yorke believes the training programme, held in Santo Domingo, Dominican Republic from August 24-25 has better equipped her to deliver the new programme locally.
Yorke was among 18 participants from the English -speaking members of North American, Central American and Caribbean Athletic Association (NACAC), who attended the two-day workshop.
Organized by NACAC in conjunction with World Athletics, the workshop was designed to prepare individuals to serve as 'Leads' of Kids Athletics programmes in their respective organisations.
Having been part of the pilot KA programme which was tested earlier this year here in St Vincent and the Grenadines, Yorke, reflecting on the workshop, said: "I was able to understand how the programme is designed and the way forward towards achieving the long -term objectives… This was essential as this group was the pilot group, and having a good understanding is instrumental as it will set the foundation for what is to come."
Singling out some of her key moments in the workshop, Yorke said: "This programme taught me the use of the STEP method, when developing a session… For example, one must know where the activity is being performed (Space)- know how the activity is being performed (Task)- know what equipment is being used (Equipment)- know who is doing what with whom (People). Having this knowledge will better guide coaches, teachers or practitioners to execute a simple session to cater for all".
She also said that she garnered values, fundamentals and lifelong skills.
According to Yorke, "The programme also taught me how to plan a session, organize a workshop and execute a festival".
The workshop featured a total of 12 sessions, theoretical and practical, and concluded with a festival involving 60 kids from the Dominican Republic, ranging from age 5 – 15 years.
The new KIA programme was designed by Technical Director of Team Athletics SVG, Chester Morgan. The programme is now being spread to the NACAC region and will soon be adopted by World Athletics.
Morgan is also the Director of Camps and Coaches in NACAC and was one of the facilitators during the two-day workshop.