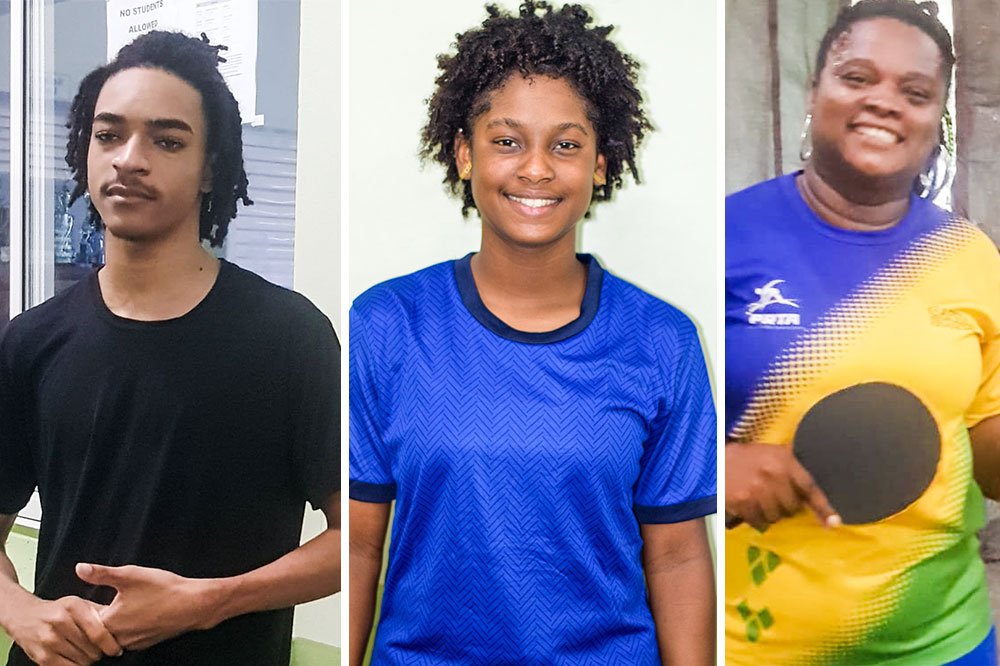 Three individual titles decided in final matches of Table Tennis National Championships
The tables were folded, the statistics tabulated as the last three games of the National Table Tennis Championships were decided on Thursday, August 25 at the West St George Secondary School.
 Crowned as Junior Boys champion was Akeil De Roche, who  beat Caleb  Howard 12/10 , 11/4 ,8/11 ,11/9.
Taking the Females Open title was Unica Velox, as she defeated Leah Cumberbatch 12/14 , 8/11,  11/7,  11/9,  11/8.
Completing the last title decider was Damion Dublin, who took the Male Open rebuffing the challenge of Sean Stanley by winning that game 11/9, 12/10, 11/13, 11/7, 11/8.
One day before the culmination of the championships, two other finals were determined.
Taking the Junior Girls title was Shanecia Delpesche, who stopped Leah Cumberbatch 11/4, 11/9,15/13.
And, the Spencers Table Tennis Club Blocker defeated VYBZES, 3 games to 2 to take the teams title.
Securing the wins for Blocker were  Robert Ballantyne, who saw off Damion Dublin 11/8,  11/9,  10/12,  11/7, as well as Caleb Howard, 11/9, 12/10, 11/13, 11/8; and Truman Quashie who beat Howard 12/10, 11/6 , 11/9.
VYBZES' two wins were achieved by Dublin and Howard in the doubles, as they got the better of Ballantyne and Quashie 11/9,  9/11 ,11/5, 11/8; and Dublin defeated Quashie 7/11, 7/11, 11/9, 11/2,11/4.