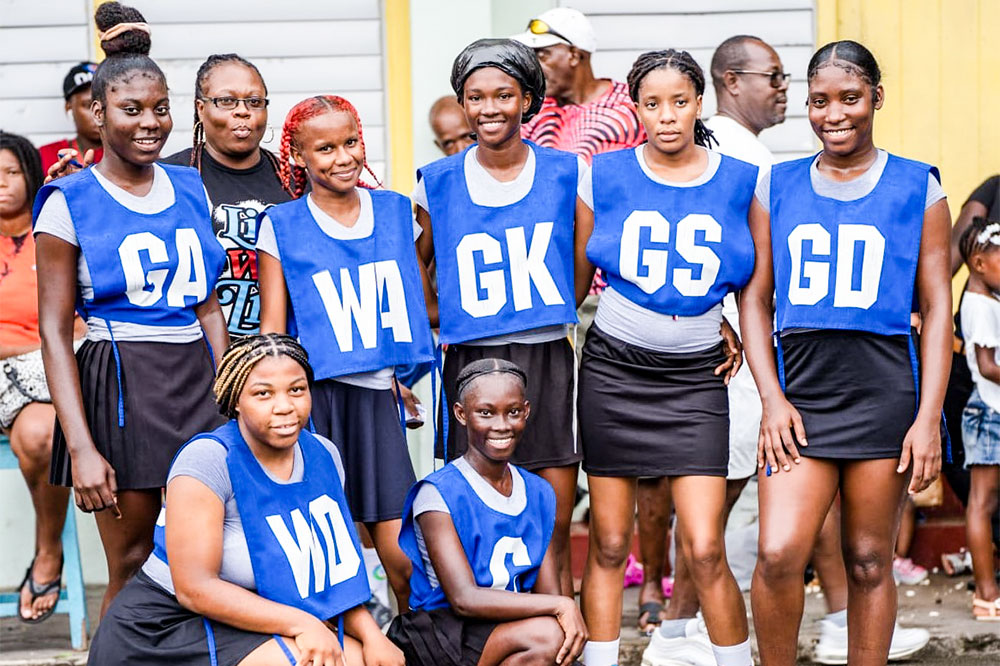 Francis and Dalaway out shoot the competition in Valley Netball Tournament
Former national netball goal shooter, Skiddy Francis and Annica Dalaway outshot their compatriots and won accolades in their various divisions of the Valley netball tournament which closed out last week.
Overall, JLC Warriors won Division Two and TCCU Star Girls claimed the Division One title when the 2022 Vita Malt/KCCU/National Lotteries Authority Valley Sports Netball Tournament concluded on Sunday,August 21 at the Richland Park Government School's hard court.
JLC Warriors outscored 3Js Valley Strikers 34-20, while TCCU Stars Girls defeated High Park United 51-35.
For winning the Division Two title, JLC Warriors collected $700 along with a trophy. Second placed 3Js Valley Strikers got $500 and a trophy, and third placed Caesar's Real Estate Dynamic Girls, received $300 and a trophy.
Meanwhile, in Division One KCCU Star Girls earned themselves $1500 and a trophy; High Park, $1000 and a trophy and third placed Vultures, $700 along with a trophy.
Among the major individual awards presented was that for Most Promising Player won by Waynel Thomas of Valley Rising Stars, with Skiddy Francis of High Park United, being the top shooter in this division.
Francis registered a total of 215 goals in the tournament.
Taking the overall MVP in Division One was Kayshorn Lowman of TCCU Star Girls.
There was no sharing of awards in Division Two, as Annica Dallaway of JLC Warriors was the top shooter with 218 goals; she was also the division's MVP.
The MVP awardees in Division One, nominated by their individual teams, were: Shania Pompey of High Park United; Kayshorn Lowman,
TCCU Star Girls; Kimesha Antoine of J & G Scorchers and Joseann Antoine of Vultures.
In Division Two, the MVPs who were nominees from their respective teams were: Sherry Ann Oliver of Caesar's Real Estate Dynamic Girls; Waynel Thomas of Valley Rising Stars; Teanna James, 3Js Valley Strikers; Ronalda Solomon of Police Gems and Ronica Gibson of JLC Warriors.