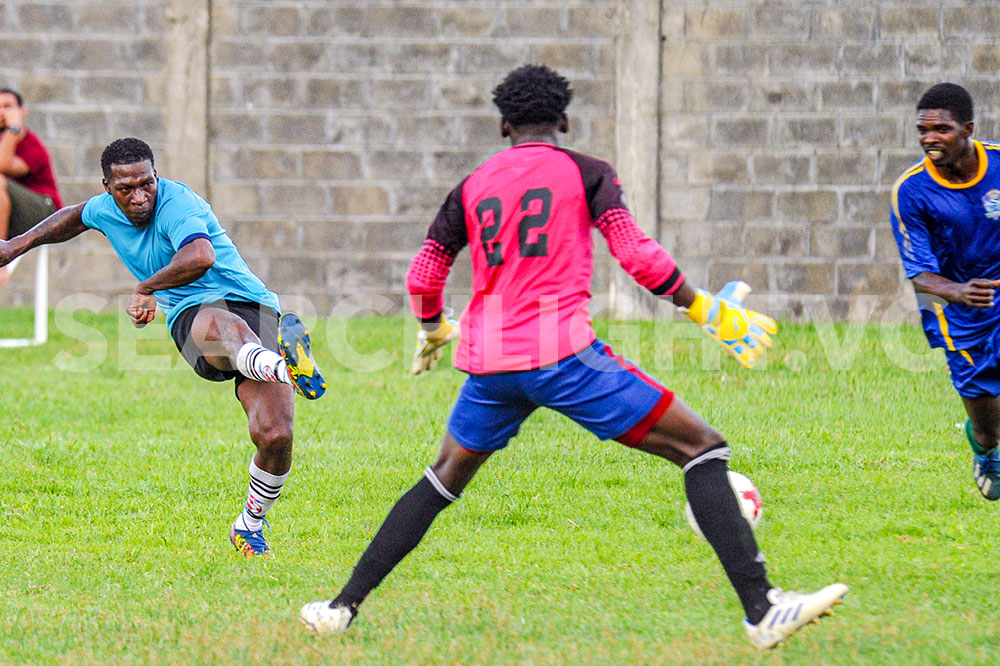 Chapmans striker leads team to 5-2 victory over Spring in North-East football finals
Diondre Samuel struck four times in the first half and once in the second as Chapmans Village handed Spring Village a 5-2 whipping in the finals of the 2022 Northeast Football League Village Teams Championship at the Chilli Playing Field on Saturday afternoon, August 27.
Samuel found the back of the Spring Village net in the 1st, 14th, 26th, and 35th minutes respectively to give Chapmans a 4-nil lead going into the half-time break.
Spring Village soon found themselves in further dismay when Rondell Thomas was sent off, but that seemed a temporary setback as Shaquille Barker hit back with two goals in the 50th and 57th minutes to half the deficit; the score 4-2.
Spring Village was also reduced to 10 men when Iran Mathias was sent off.
In the 70th minute Samuel worked his way into the 18-yard box and as the Spring Village players looked on in horror, he slammed the ball past the custodian as Chapmans Village ran away 5-2 winners and the 2022 Northeast Football League Village Championship title.
Following the final whistle Samuel had the last word, remarking, "that is what I am – a striker".