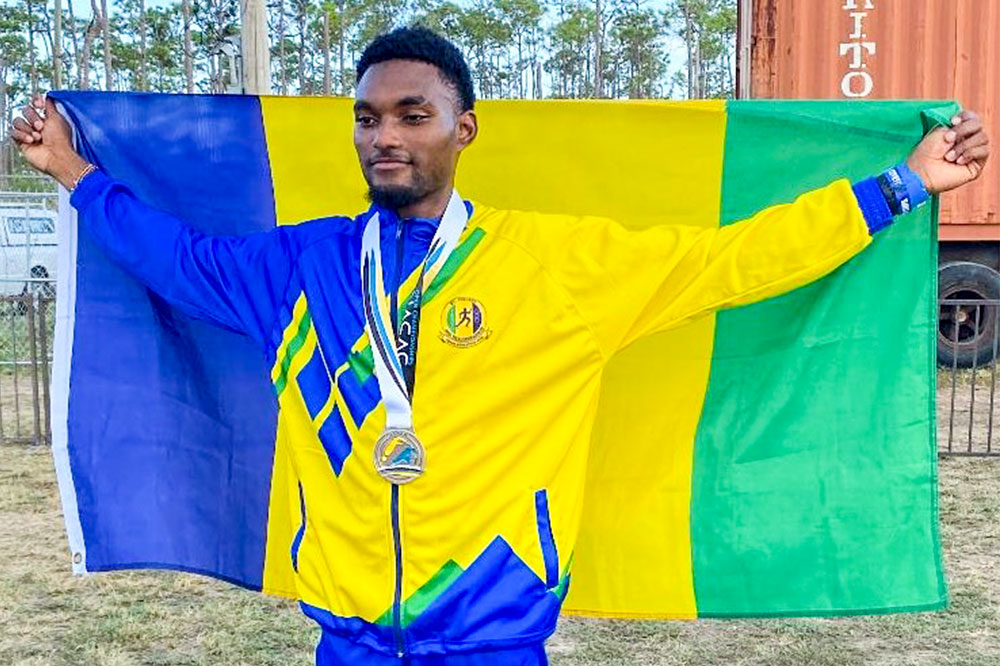 Handal Roban gifts SVG Open silver medal at NACAC
St Vincent and the Grenadines' most promising male athlete, Handal Roban handed the country a silver medal in the 800m at the Anita Doherty North American, Central American and Caribbean Athletic Association (NACAC) Open Championships at the Freeport Stadium, Grand Bahamas last Saturday, August 20.
Running out front at the sound of the starter's gun at Roban held the lead until the about 50m from the finish line when American, Jonah Koech took over.
However, Roban held on to second place and in so doing, lowered his personal best and the St Vincent and the Grenadines all-time record to a new mark of 1:47.03.
Roban reset his record of 1:48.37, achieved in August 2021 at World Athletics Under-20 championships held in Nairobi, Kenya.
The athlete joined Kineke Alexander and Adonson Shallow as the Vincentians to medal at the NACAC Open Championships.
Last Saturday's achievement was also a good fillip for Roban who turns 20 on September 5. He is set to attend Penn State University on a full Athletics Scholarship.
Continuing to build a name for himself in April this year, Roban received the accolade of the 2022 Penn Relays Most Outstanding Athlete when he ran the fastest split time in the High School Boys 4 x 800m.
Competing for Jamaica College Roban clocked 1:48.12, the quickest time recorded in the event that dates back to 1895.