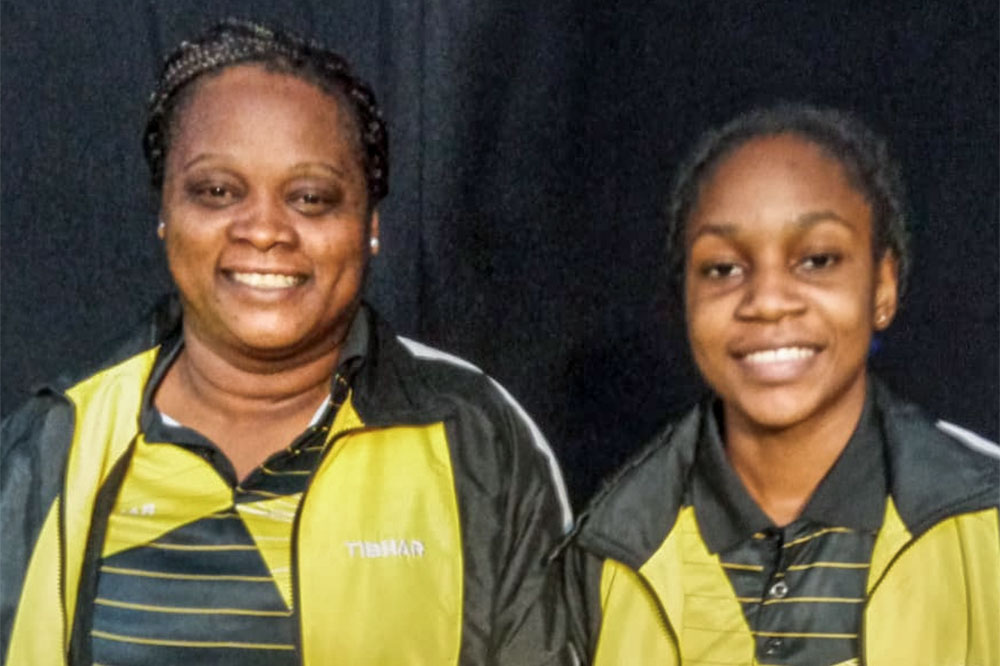 Table Tennis showdowns set for this Thursday
Dubbed as the day of finals, three titles will be decided in the St Vincent and the Grenadines Table Tennis National Championships, this Thursday, August 25, at the West St George Secondary School.
To be determined are the Open Male Singles, Female Open final and the Boys Juniors Open.
Damion Dublin and Sean Stanley will clash in the finals of the Open Singles. Meanwhile, Unica Velox and Leah Cumberbatch will battle in the Female Open final, while Caleb Howard and Akeil De Roche will square off in the Boys Juniors Open.
Before them, on Wednesday, August 24, Cumberbatch and Shanecia Delpesche square off in the Junior Girls Singles Open final. Also, on that day, is the Teams final.
Dublin and Stanley, who were the latest to be added to the list of finalists, got to the title match following relatively comfortable wins in the semi-finals played last Saturday, August 20.
Dublin beat Truman Quashie 4 games to luv: 11-3, 11-6 ,11-9 ,11-5, while Stanley defeated Robert Ballantyne 11-5 ,11-6, 11-8, 8-11, 12-10.
Stanley added another final berth to his agenda, when he teamed up with Akeil De Roche to see off Mikel Hazelwood and Shaquan Greaves 3 games to 2:  11-9, 10-12, 10-12, 11-6, 12-10, in one half of the male doubles semi-finals.
Stanley and De Roche meet Ballantyne and Quashie in the final, as the latter pair overcame Damion Dublin and Caleb Howard, 3 games to luv: 12-10, 11-3, 11-6.
The male doubles final takes place today, August 23, likewise the Mixed Doubles Final.
Also, today, honours will be decided in the Mixed Doubles, with Stanley and Cumberbatch, versus David Llewellyn and Velox.