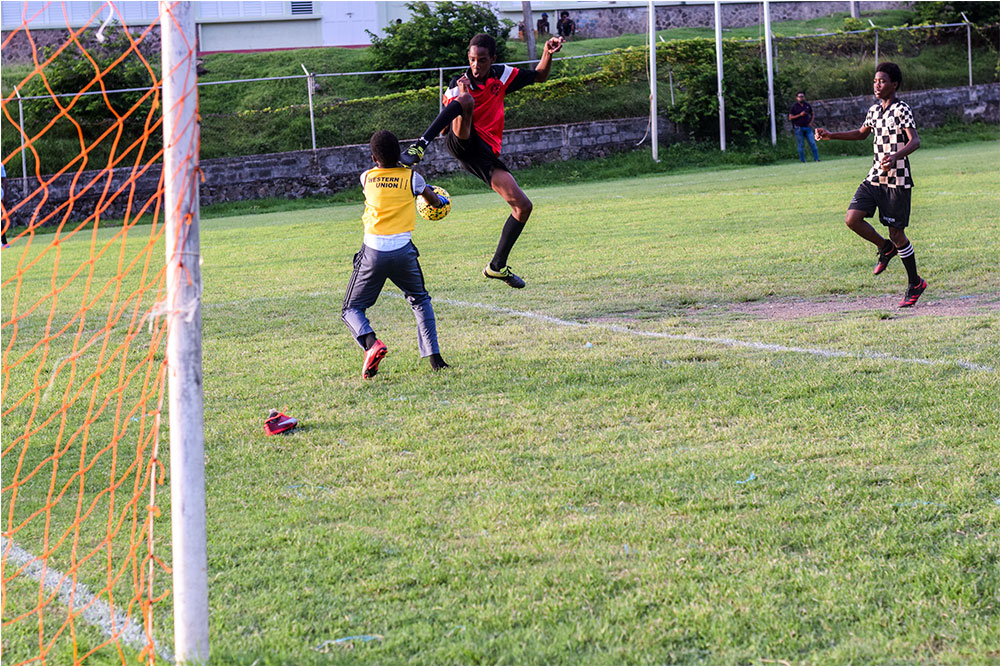 Ten teams seeking honours in BFL
Ten teams, three each in the Under-13 and Under-15 categories, along with four in the senior division, are seeking honours in the 2022 Bequia Football League (BFL).
Set to end by August 31, Combined Youths, Future Youths and Rising Youths are contesting the Under-13 age group, while Combined Stars, Future Stars and Rising Stars are lodged in the Under-15.
Making up the senior division are South Side, Lower Bay, Hamilton and Port Elizabeth.
When the tournament began in earnest last Monday at the Clive Tannis Playing Field, Future Youths defeated Rising Youths, 3-2, while Young Stars outdid Rising Stars 9-7.
On Tuesday, Future Stars blanked Combined Youth 3-0 and Future Stars outscored Rising Stars 4-3.
And, when the senior segment began on Wednesday, Hamilton overcame Port Elizabeth 2-1.
The Under-13 and Under-15 divisions are played Tuesdays, Thursdays and Saturdays, with the senior competition set for Sundays, Mondays, Wednesdays and Fridays.
According to Ralph Stowe, one of the tournament's organisers, " We are making sure that they (the players) have the opportunity to play competitive football so it helps with their learning and overall development".
Stowe disclosed that despite the short window in which they have to host the tournament, there is a possibility that all divisions can see more than one round being played.
He assured that the Under-13s and Under-15s will engage in multiple rounds, noting the possibility of three rounds.