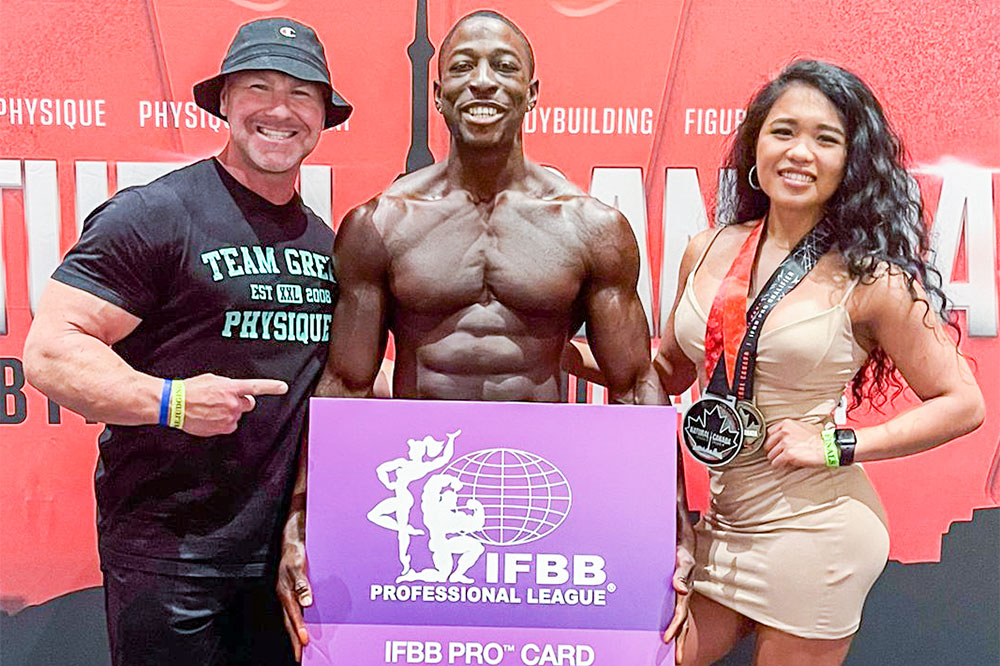 Garret Cyrus poses his way to Pro Card
It is said that if you try and fail, try again. That was taken to heart by Vincentian Garret Cyrus, who finally received his International Federation of Bodybuilding and Fitness (IFBB) Pro Card.
Cyrus, who resides in Canada got his wish on August 6, when he topped the 15-man pool of competitors, to win Class B of the Men's Physique Open, at the Canada Physique Alliance Natural Canada Pro Qualifier.
His moment of gratification and recompense came at Delta Hotel Toronto Airport and Conference Centre on that night.
Speaking to SEARCHLIGHT, Cyrus acknowledged that he has worked hard for the opportunity to be a professional bodybuilder.
"Now that I am a pro, I'll be putting in the work day and night to keep improving, as my goals are to win a pro show and get a chance to compete in the Olympia and even win," Cyrus projected.
He however expressed that it will not be an easy road.
"I know that it is going to be a hard challenge, because there are a lot of amazing athletes, but it's a challenge that I will accept," he related.
Cyrus, before migrating to Canada, resided in Prospect, here in St Vincent and the Grenadines, and is not new to facing challenges head on.
His entry into Bodybuilding and Fitness stemmed from his preparations for possible enlistment in the British Armed Forces. However, he did not succeed in being enrolled, but continued to stay fit, hence begun active Bodybuilding.
Before eventually gaining the pro card recently, Cyrus had tried on three previous occasions, but was unsuccessful.
The records show that Cyrus' prior efforts at achieving professional status were in August 2019, September 2019 and November, 2021.