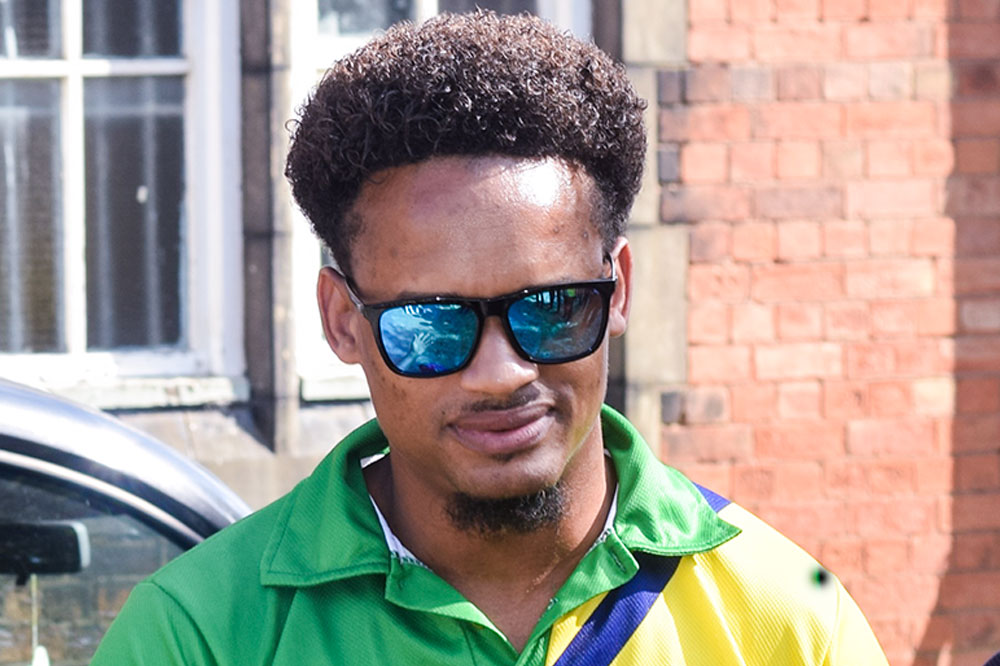 Representation by SVG team to Commonwealth Games was exemplary – Chief
THE CHIEF OF MISSION for the St Vincent and the Grenadines (SVG) team to the recently concluded Commonwealth Games in Birmingham, England has lauded the efforts of all team members, highlighting that their representation was exemplary.
Claude Bascombe Jr in his first stint of leading such a delegation to an international event, summed up the July 28 to August 8 event.
"Overall, the team … represented St Vincent and the Grenadines well, although we didn't medal, we were good ambassadors to the state".
Delving into the team's output in the various disciplines; Swimming, Cycling, Squash,Table Tennis and Track and Field, Bascombe thought their performances were generally satisfactory, given realities.
Bascombe however singled out the returns of the swim team comprising of Kenale Alleyne, Jamie Joachim, Bryson George, Shane Cadogan,Tia Gun Munro and Abigail De Shong.
"In terms of our participation and the results as Chief of Mission, I am pleased that each member of our swim team was able to get in their PBs ( Personal Bests) in at least one event", he highlighted.
He also praised the warrior-like efforts of the Table Tennis outfit that comprised three players who were experiencing an event of such magnitude for the first time.
Similarly, Bascombe thought that the Track and Field athletes, Squash players and the lone cyclists gave a good account of themselves.
Away from the competition, Bascombe noted that there were other aspects during the sojourn that were moments to be proud as Vincentians.
"We may not have been the largest, but everywhere we went we were well received and persons got to a bit about St Vincent and the Grenadines, as we were to sell our country well as true ambassadors," a pleased Bascombe related.
Reviewing the XXII Commonwealth Games, as a package, Bascombe commented, "The team's experience at the games was one of satisfaction … We were well hosted by the Commonwealth Games Federation and from the reviews, this was one of the better executed Commonwealth Games".
The Birmingham Games were the 13th occasion that St Vincent and the Grenadines was participating.
In fact, the country was part of the inaugural Games held in Cardiff,Wales in 1958. It was then known as the Empire Games.
Then, St Vincent and the Grenadines was represented by athletes-Elton Anderson and Godfrey Roberts, with Sap Commbs attending as the team's manager.