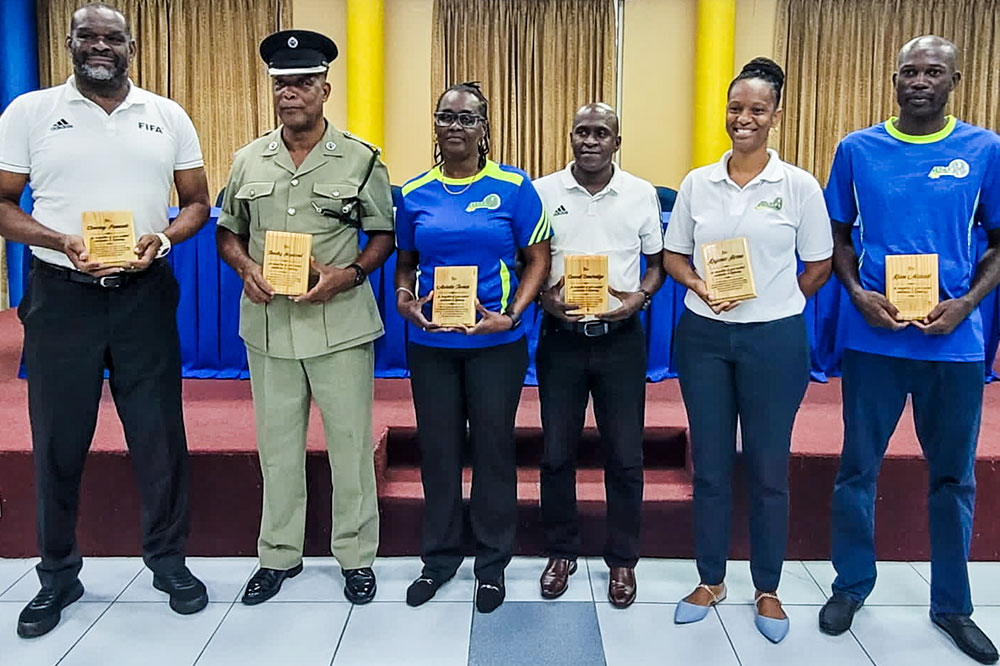 SVGRA pays homage to match officials
The St Vincent and the Grenadines Referees Association (SVGRA), on Wednesday, August 3, recognized match officials who have served the sport, at a function at the Methodist Church Hall in Kingstown.
Recognised for their national contributions were Victor Peters, Leevan Victory and Fitzgerald King aka John Hinds.
Receiving acknowledgments as past FIFA officials were Mahalia Thomas, Caswell Cambridge, Timothy Hazelwood, Kiven Michael, Koyanna Horne and Clemroy Bert Francois.
And, current FIFA officials, Moeth Gaymes, Denroy Barker and Kenran Daniel, were those who joined the spotlight at the ceremony.
The SVGRA said it plans to host a similar venture in December, to recognize other past match officials.
Honouree Timothy Hazelwood, who spoke on behalf of the others, thanked the SVGRA for the gesture.
The evening also saw the unveiling of the SVGFA's Facebook page named: "SVG Football Referees' Association Community Learning". On that page there will be updates on aspects of refereeing, training, workshops and more.
And, the evening's recognition ceremony was punctuated by remarks from President of the Referees Association, Elron Lewis, along with General Secretary of the St Vincent and the Grenadines Football Federation (SVGFF) Devron E Poyer and head of the Referees' Department of the SVGFF, Lorson Lewis.
Carl Dickson, President of the SVGFF, was the featured speaker. Dickson is a past Referee Assessor.