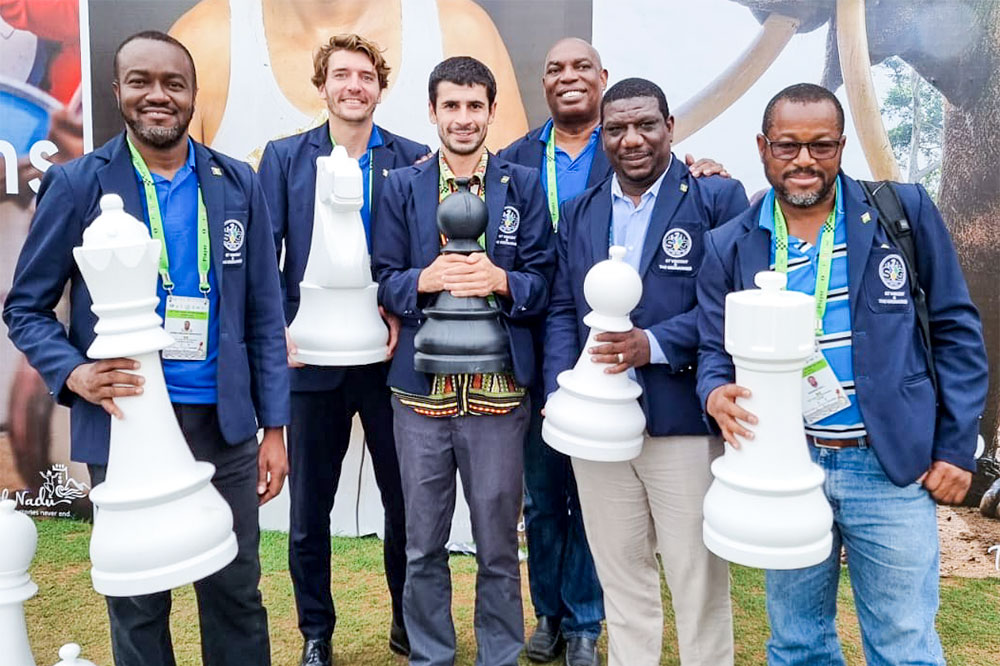 SVG Chess team holding their own at Olympiad
Despite being asked to punch above their weight class, the team representing St Vincent and the Grenadines at the FIDE Chess Olympiad, taking place in Chennai, India, is holding its own.
After six rounds of competition, Team SVG had been able to stave off the heavyweights and even created a clean sweep.
The highlight of Team SVG's participation thus far, was their defeat of the Central African Republic on Tuesday, August 2.
Achieving the convincing win were Chinedu Enemchukwu, who defeated Archeveq Vianney Bebondi Koualet; Brian Cottle overcame Florent Kourakoumba; Oris Robinson upstaged Sabbas Libert Ndoma and James Schneider outwitted Leroy Dolle Degross.
Tuesday's sweep continued the upward trajectory of Team SVG, there were two wins and a draw, respectively.
On Saturday, July 30, Enemchukwu defeated Saudi Arabian Chess Master Ahmed M. Al Thebaiti, rated at 1966, to etch Team SVG's first win.
Then on Sunday, July 31, when Team SVG battled the Maldives, Brain Cottle ousted FIDE Master Ashraf Ahmed, rated 1838, to add to the tally.
Meanwhile, Team SVG faced off against Gambia on Monday, with captain Enemchukwu making light work of FIDE Master Ebrima Bah and Cottle settling for a draw with Joseph Dalliah, after the two battled for three and a half hours.
Team SVG will be looking to resume with vengeance today, Friday, August 5, when they meet Brunei Darussalam. This, after Team SVG was swept aside by Nauru.
The Olympiad is set to conclude on August 10.