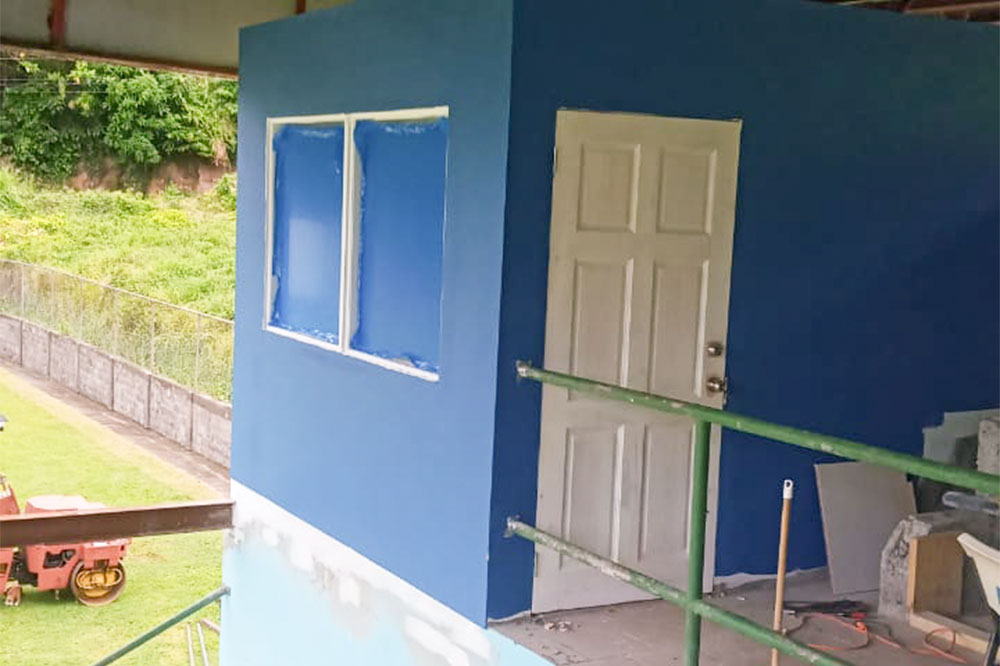 Preparations on the way for hosting of CWI Regional Under-19 cricket tournament
President of the St. Vincent and the Grenadines Cricket Association Romel Currency, in an exclusive interview with Searchlight Newspaper about access by media personnel to cover the matches in the 2022 Cricket West Indies Regional Under-19 three-Day cricket tournament said, "In terms of the media, the restrictions are not so obstructive that they would hinder the media from doing an adequate job to cover the tournament".
He pointed out that everyone has to employ a greater sense of responsibility where safety is concerned to prevent the spreading of the Covid virus, and that "the restrictions are not going to be inhibitive in any serious way to prevent media persons from doing their job, as long as the media personnel are fully vaccinated".
"The main idea is to ensure that the players are safe at all costs. Safe, meaning that they limit contact with people, that is because of Covid. We know that much of the Covid restrictions have been rescinded," Currency pointed out. "However we want to be extremely cautious, because we are dealing with the youngsters."
Meanwhile, Currency gave an update on preparations for the hosting of the matches in St. Vincent and the Grenadines. According to Currency, "We, (St. Vincent and the Grenadines Cricket Association) are working hand in hand with major stakeholders to ensure we are ready."
These major stakeholders include institutions such as the National Sports Council, the National Lotteries Authority, and relevant government offices which "are actively working to ensure a successful tournament."
The tournament, which is scheduled to be played August 7 – 28, will see matches of the three-day format contested at three venues, namely the Arnos Vale Cricket Ground, Park Hill and Cumberland Playing Fields, respectively.
"We have hosted these tournaments of this nature before, so we are confident in the abilities of the National Sports Council and National Lotteries Authority to get the three playing venues ready," added Currency.
No decision has been arrived at regarding the admittance of patrons into the venues, due to the Covid-19 virus which is still affecting the world. Currency said that "We still have to work out the specifics with Cricket West Indies, because we have to consider Covid. We have a duty of care, especially since we are dealing with youths."
Part of the preparations is the construction of an umpires' dressing room at the Park Hill Playing Field. For the previous tournaments, the umpires had to share the ground staff room, which posed problems for both the ground staff and umpires. This new dressing room, which is in an advanced stage, is expected to be completed by the middle of next week.