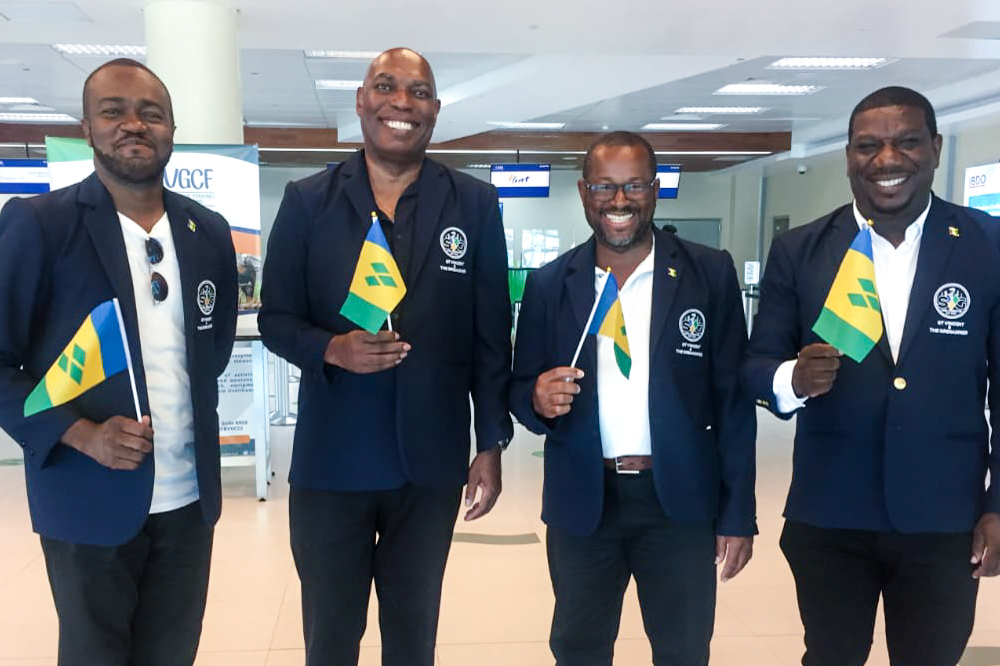 SVG debuts at World Chess Olympiad
Seven months after becoming a full member of the World Chess Federation (FIDE), St Vincent and the Grenadines is competing at the World Chess Olympiad in Chennai, India, from July 27 to August 10.
Making the historical sojourn on behalf of St Vincent and the Grenadines, are Brian Cottle, Chinedu Enemchukwu, Oris Robinson, along with Ugur Mentes of Barbados and James Schneider of the UK.
The Vincentian representative team will be coached by Jose Vilela, a Cuban grandmaster.
The five will test their Chess skills against persons of enormous repute, however, team captain – Enemchukwu, is unfazed by the unprecedented occasion.
According to him, "Our team was hard at work, training to take on the best in the world… We know the challenge we face will be stiff, but we will do our utmost to be a credit to St Vincent and the Grenadines… We may be underdogs, but we can spring some surprises".
Meanwhile, president of the St Vincent and the Grenadines Chess Federation, Israel Bruce, who heads the delegation, will attend the FIDE Congress, which coincides with the Olympiad.
Noting the landmark opportunity for Chess, which is just formally taking root in St Vincent and the Grenadines, Bruce commented: "We are delighted to be developing the sport of chess in St Vincent and the Grenadines…. Playing chess can improve memory, creativity and strategic thinking".
He added that there are plans to ramp up the spread of Chess to the Vincentian populace.
"When our team returns from the Olympiad in India, we will promote the game and its benefits in our schools and to the general public," Bruce related.
The membership of the SVG Chess Federation meets for practice sessions on Saturdays from 2 pm at the Cruise Ship Ferry Terminal.
The SVG Chess Federation was launched in March, 2019, and inducted into FIDE in December, 2021. The SVG Chess Federation also hosted its first National Chess Championships in December last year. Chinedu Enemchukwu was as the inaugural winner.