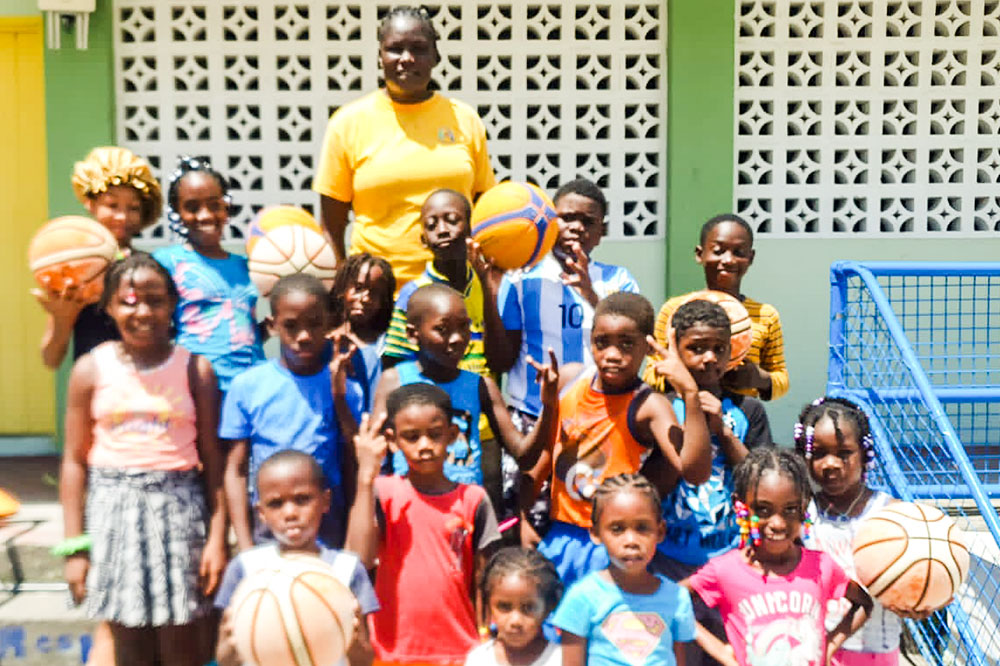 Veteran netballer passes on skills at summer camp
Recently retired Senior National player Vasha Adams has turned her attention to training the younger generation to pass, dribble and shoot this summer.
At present, Adams is the facilitator/coach of a mid-year program organized by the Ministry of Sports.
The program opened on July 12 at the Langley Park Government School in Georgetown.
Adams told SEARCHLIGHT that currently, there are 18 children in training.
The children, who are between the ages of six and 14 years old are being trained in the sports of netball and basketball.
As part of their basketball ball training, Adams said the children are learning such things as: ball handling skills, dribbling skills, pivoting and different passes.
She said the children are enjoying the training, which comes to an end on August 19.
Adams added that similar programs are now ongoing in various communities across St Vincent and the Grenadines.
The former national defender announced her retirement as a netball player recently.
She made the announcement in Barbados on completion of the Invitational Netball Series on that island.
The series ran from July 7 to 11, where the Senior National Team competed against the Bajan Gems.