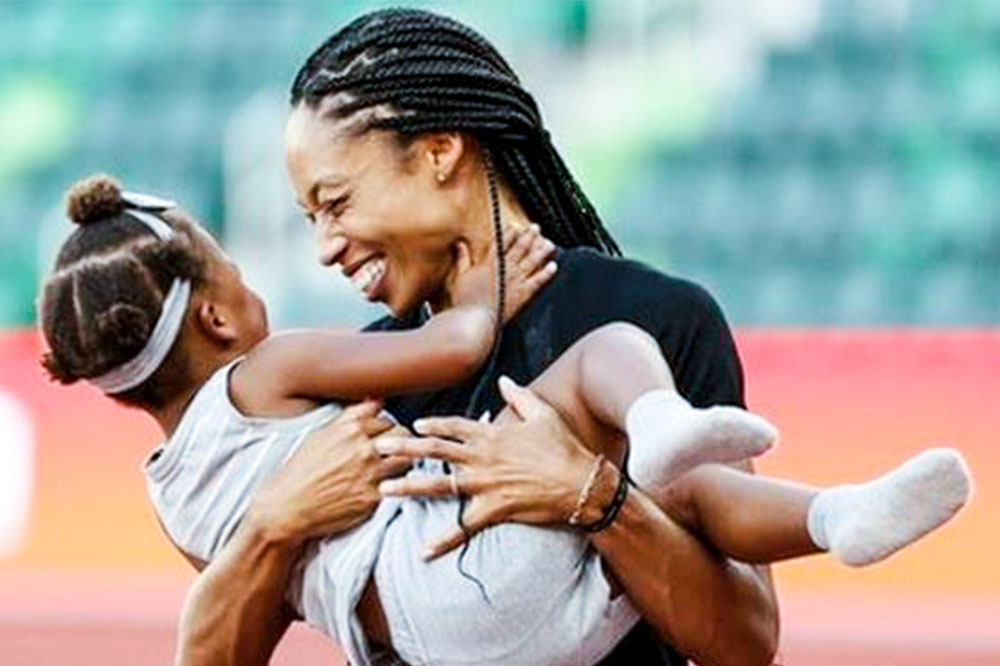 Saluting Allyson Felix – a Legendary Titan
THE CURRENTWORLD Athletics Championships, the biggest event for track and field athletes after the Olympic Games, has been the scene of the departure from the track of one of the all-time true legends of the sport.
American icon Allyson Felix bade farewell to her active participation last Friday night after a glittering 19-year career on the track. She began her career in 2003 at the World championships of that year and in a unprecedented career of not just longevity but unmatched success, she rose to the top and maintained her excellence, achieving what another legend of the track , Michael Johnson says is "unheard of", in representing her country at five Olympics Games and eight World Championships.
In the process, she won more Olympic medals (eleven) than any other American track and field athlete, seven of them being gold. Felix won more World Championship medals than anyone else, 19, of which 13 were gold spread over five events. She is indeed a shining example of what humble black athletes, who have to face racial hurdles and discrimination in their own country can achieve.
But it is not just on the track that Allyson Felix has made her mark for she has become a leading spokeswoman for the rights of women and black people and is a formidable activist in her own right.
Four years ago, she gave birth to a premature daughter after suffering from what is called pre-eclampsia, a condition which affects pregnant Afro-American women disproportionately placing them in danger of mortality. Having survived the danger, Allyson did not just keep it to herself. She sought and obtained an audience with the US Congress in 2019, arguing that: "We need to provide women of colour with more support during their pregnancies. There's a level of racial bias within our healthcare system that is troubling and will be difficult to tackle but that does not mean we shouldn't."
She also took on the powerful Nike corporation, her shoe sponsor after it attempted to pay her 70 per cent less after she became a mother. Her activist resistance forced Nike to change its discriminatory policy on maternity pay. She has since set up her own footwear company.
In addition, this year she became part of a non-profit coalition to provide free childcare for athletes, coaches and other participants during the 2022 US Olympic trials. She does not intend to leave it there. Here is what she says in her parting words: "I am trying to leave the sport better than I found it, trying to support female athletes and women in general and fight for more equality…
This season I am running for women, I'm running for a better future for my daughter, I'm running for you.."
What an inspiration to female athletes, women and black people the world over!"