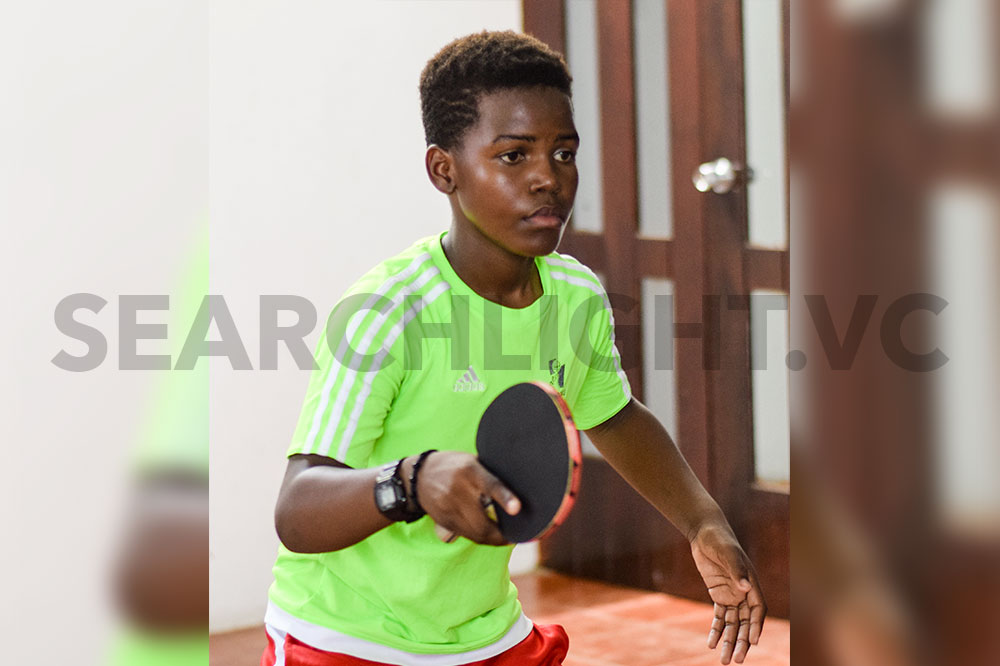 Lamont Gregg turns it up at TT assessment tournament
LAMONT GREGG EMERGED as the winner of last Saturday's male Cadet Assessment Tournament, put on by the St Vincent and the Grenadines Table Tennis Association.
Staged at the Sir James Mitchell Auditorium at the NDP Headquarters, Gregg beat Kris Ollivierre, 13/11, 11/8,11/9 in the finals.
In the semi- finals, Gregg ousted Jousha Simmons 11/5, 115, 11/9.
Before that he came through the preliminary phase unscathed defeating all opponents. Gregg thus saw off Noel Abbott 11/0, 11/5; as well as Ollivierre 11/9, 11/6; and registered an 11/ 8, 11/4 win over Zayden Cyrus, to top Group Two.
Meanwhile, Ollivierre in the semi-finals, beat Devante O Matthews,11/8, 11/4, 11/6, to set up a second unsuccessful showdown with Gregg.
Taking the third place was Simmons, who beat Matthews 11/5, 11/9.
The other competitors were Raheem Simmons, Gorson Samuel and the lone female,Jessica Mc Carter.